S.V. BARBA and her crew completed the final leg of expedition Arctic Sense, arriving back to Stavanger, Norway October 5th. This concluded a 6,000nm  / 10 000 km  (a quarter of the globes circumference) collaborative scientific and communications voyage from Norway to London via the pack ice of the North Pole.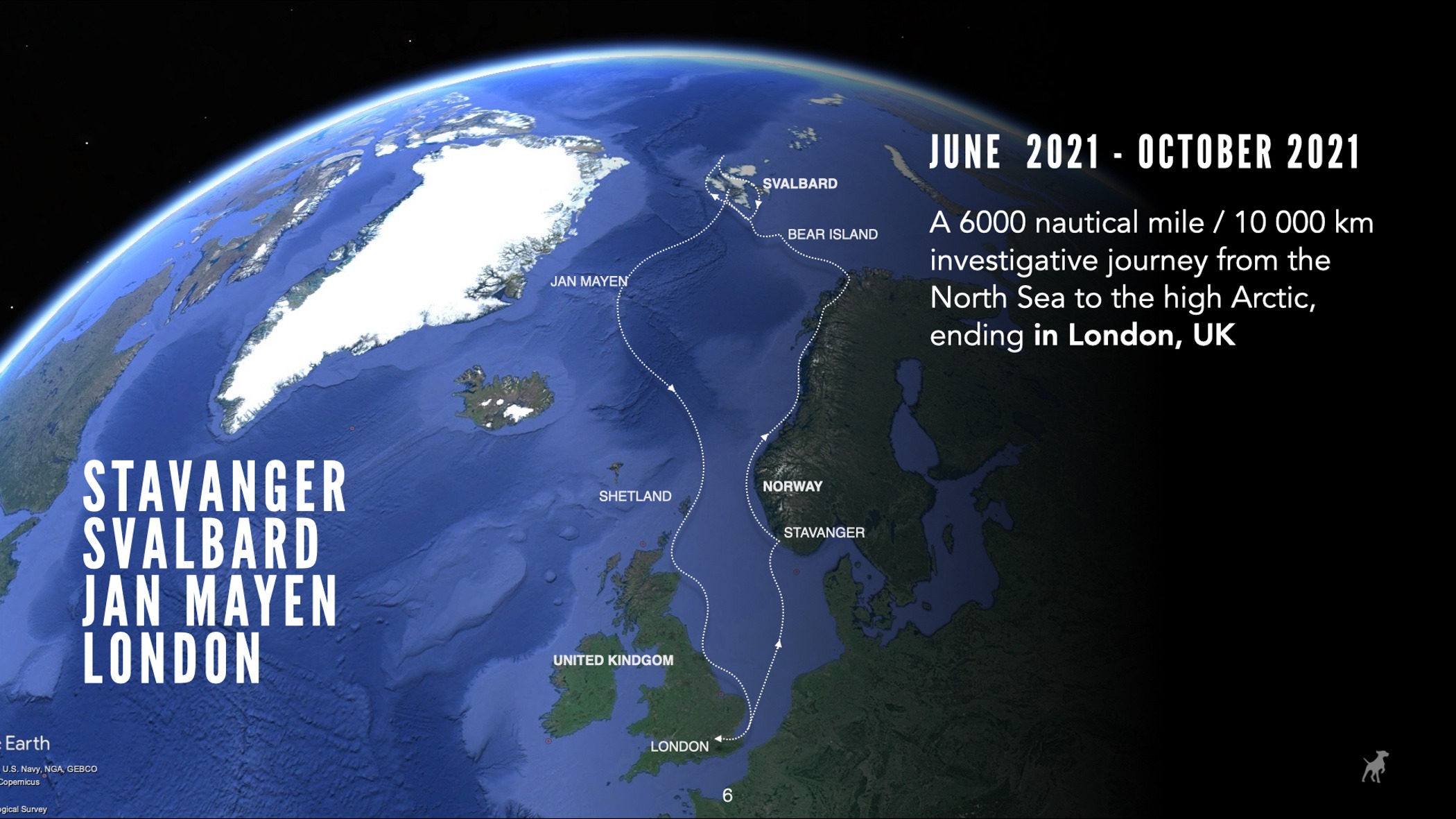 The diverse multinational team of experts sailed via Svalbard, Jan Mayen, Shetland Islands, Aberdeen and London over summer 2021, researching and documenting valuable information and untold stories about marine life in the region, with a focus on keystone Arctic and sub-Arctic whale species, the sentinels of our ocean.
As the crew witnessed firsthand, the region's marine life is in jeopardy from climate change, noise exposure, plastic and chemical pollution. Imminent and future changes, such as large-scale shipping and mining, may tip populations into terminal decline. We were able to conduct much needed studies of marine life in the area. The Arctic Sense research team at Whale Wise will now begin their work analysing the data.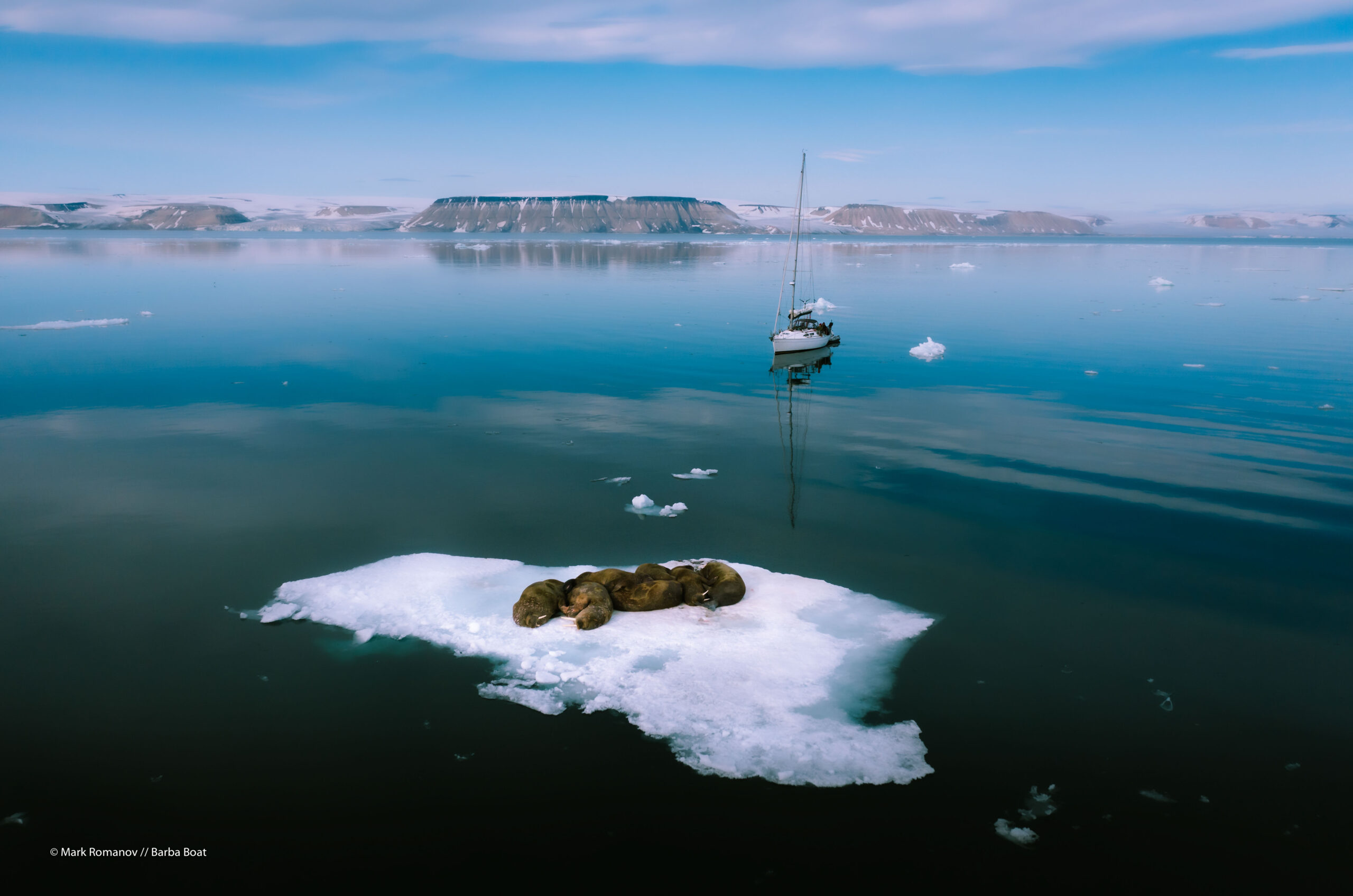 Polar bear, walrus and blue whale were just some of the many species the crew encountered during the voyage, species slowly recovering from being devastated by hunting in the past century which they hope will serve as a good reminder that with the right action, a more harmonious relationship between humans and the oceans can exist.
In the final chapter of the expedition the crew sailed S.V. Barba up the River Thames to London. The Thames is considered to be the cleanest river in the world that flows through a major city. The crew connected their journey from the pristine Arctic to the Capital in a symbolic way to inspire action for conservation of the Arctic ecosystem and as a reminder that the actions taken on land have impacts on our natural world far beyond any city's limits.
At 80 Degrees North, deep in the wilderness of the pristine Arctic, the expedition team collected a sample of water from the pack ice in an Ocean Bottle. This was later presented to London's Deputy Mayor for Environment and Energy, Shirley Rodrigues on 24th September 2021 in thanks to the efforts Londoners are making to keep the river Thames clean.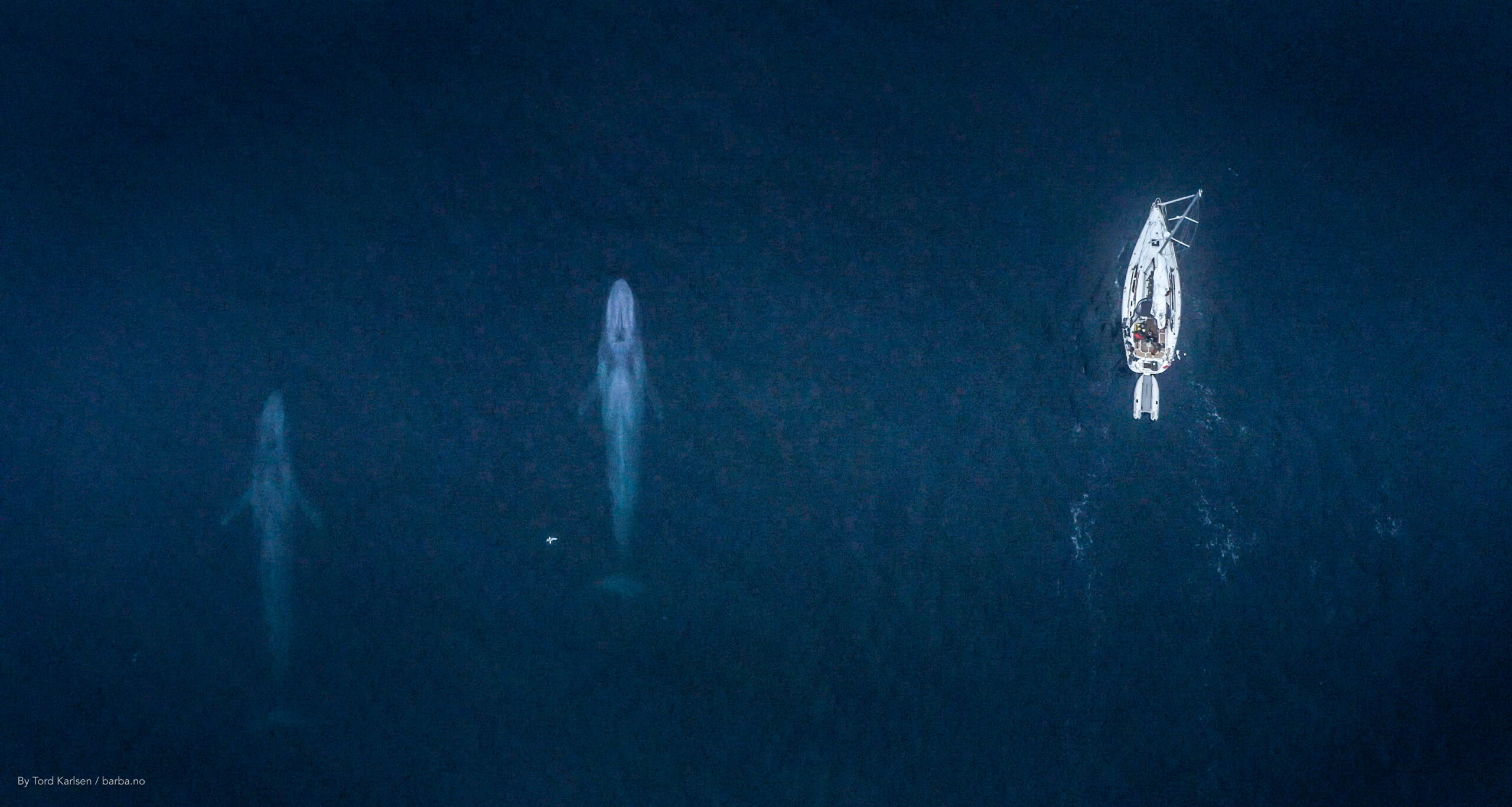 S.V. BARBA Captain and Expedition Director, Andreas B. Heide said
"I've seen firsthand how climate change and marine plastic pollution are threatening Arctic ecosystems. With the clock ticking, documenting and researching the threats faced by marine life in this highly inaccessible region is more important than ever to inform and inspire effective safeguards for this fragile environment – we're proud to be able to bring stories from our voyage in the Arctic this summer to key decision makers back on land to inspire positive action for our natural world."
Deputy Mayor for Environment and Energy, Shirley Rodrigues said
"It was great to meet the crew of the S.V. Barba and to learn more about the Arctic Sense expedition. They have witnessed first-hand the devastating impact human activity has had on the Arctic – from rising temperatures caused by carbon-emissions, to plastic pollution that is killing marine life. 
"We know that cities play a pivotal role in preventing further destruction to our natural world. The Mayor is addressing this by committing to make London a zero carbon city by 2030, faster than any comparable city. We also have a goal to become a zero-waste city and are targeting needless single-use plastics by providing a free water refill scheme in shops and businesses and a network of drinking water fountains all across London."
British Ambassador to Norway Richard Wood said,
"The Arctic Sense Expedition is especially  timely and important in this Decade of Ocean Science, and the UK's Presidency of the COP26 climate conference in Glasgow in November. The expedition, and the insights gathered from it, will add tremendous value to environmental science education and to science communication in general. Raising awareness of the state of our planet, and communicating the importance of these issues are crucial. The UK, through its COP26 Presidency, and as a climate  action leader, supports such endeavours, and hopes it will help push forward international momentum and action towards our global goal of mitigating climate  change – today and beyond".
In partnership with leading research institutions, the Arctic Sense scientific program was led by collaborative research group Whale Wise.
Whale Wise Co-Founder Tom Grove says,
"Using scientific methods both planned and improvised, from passive acoustics to underwater filming, the data collected by Arctic Sense will improve our understanding of the living polar Atlantic. The resulting data sets will be analysed, shared with collaborators and submitted to global data bases, in an effort to answer: which marine mammals inhabit the region and why? How might humans impact entire populations? Are these species resilient to future disturbance? The expedition has explored the polar Atlantic to its extremities – next, we will contribute to an assessment of its health and future."
***
Featured photo. Arrival Tower Bridge in London. By Conor McDonnell.
Imagery highlights of the journey.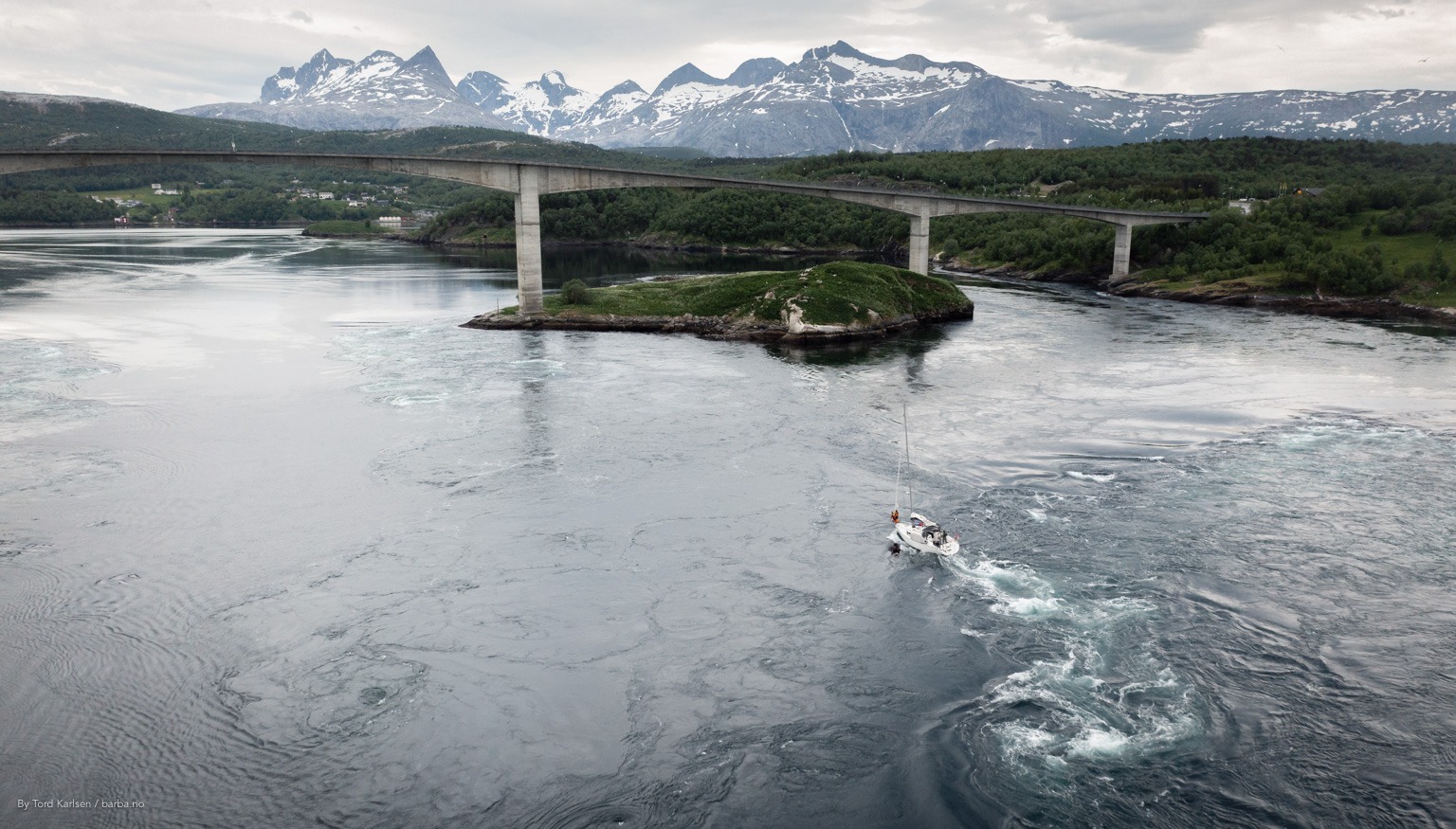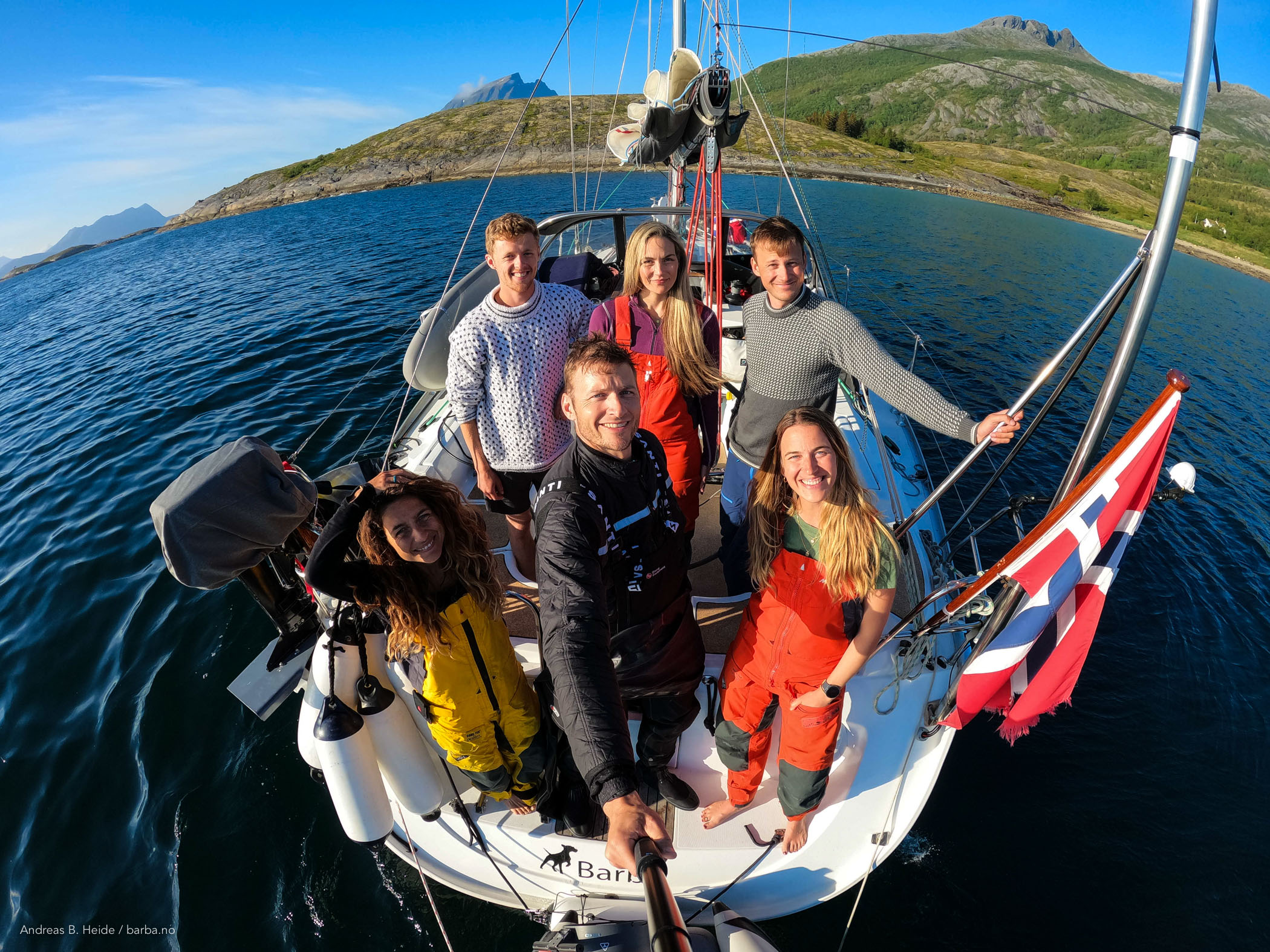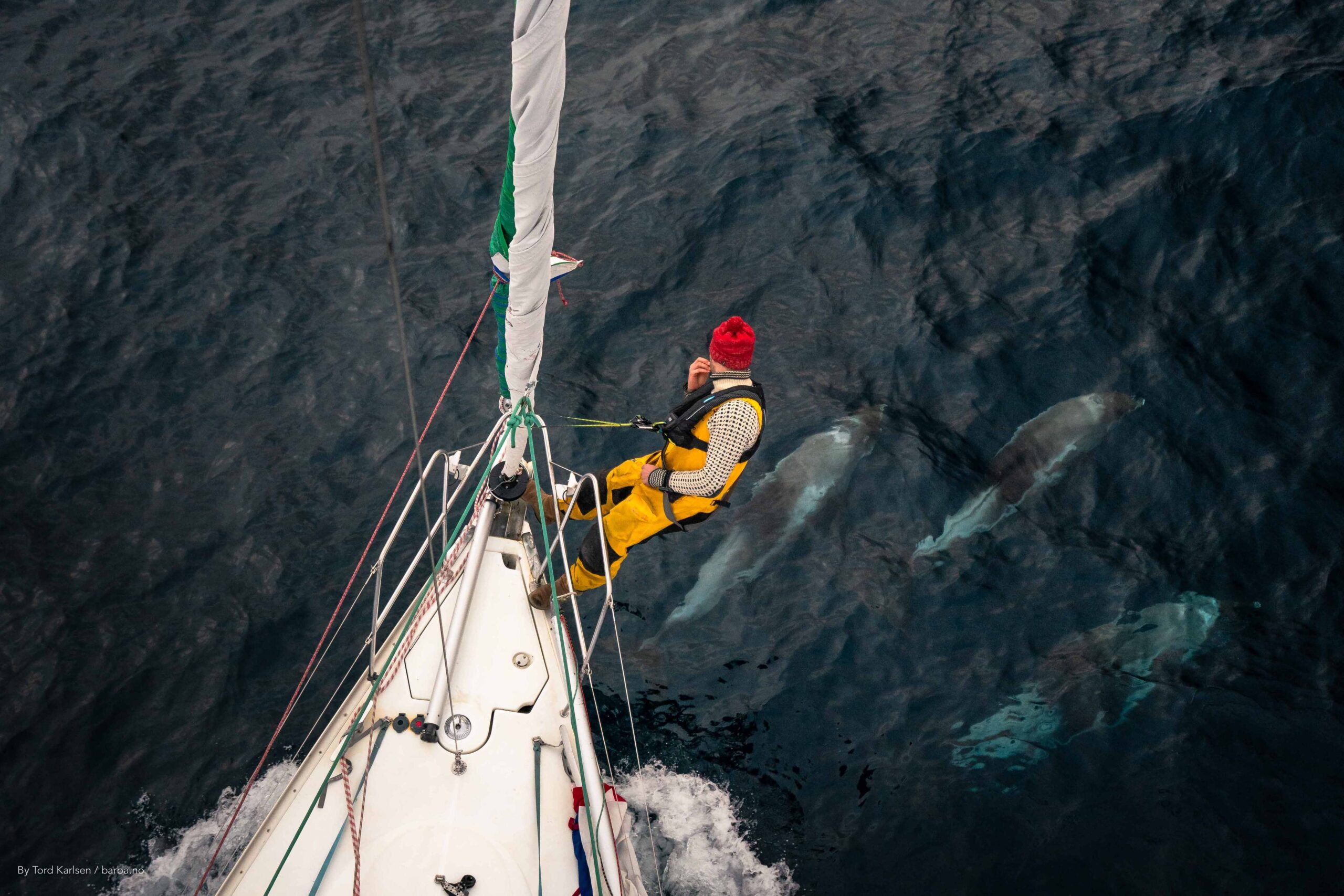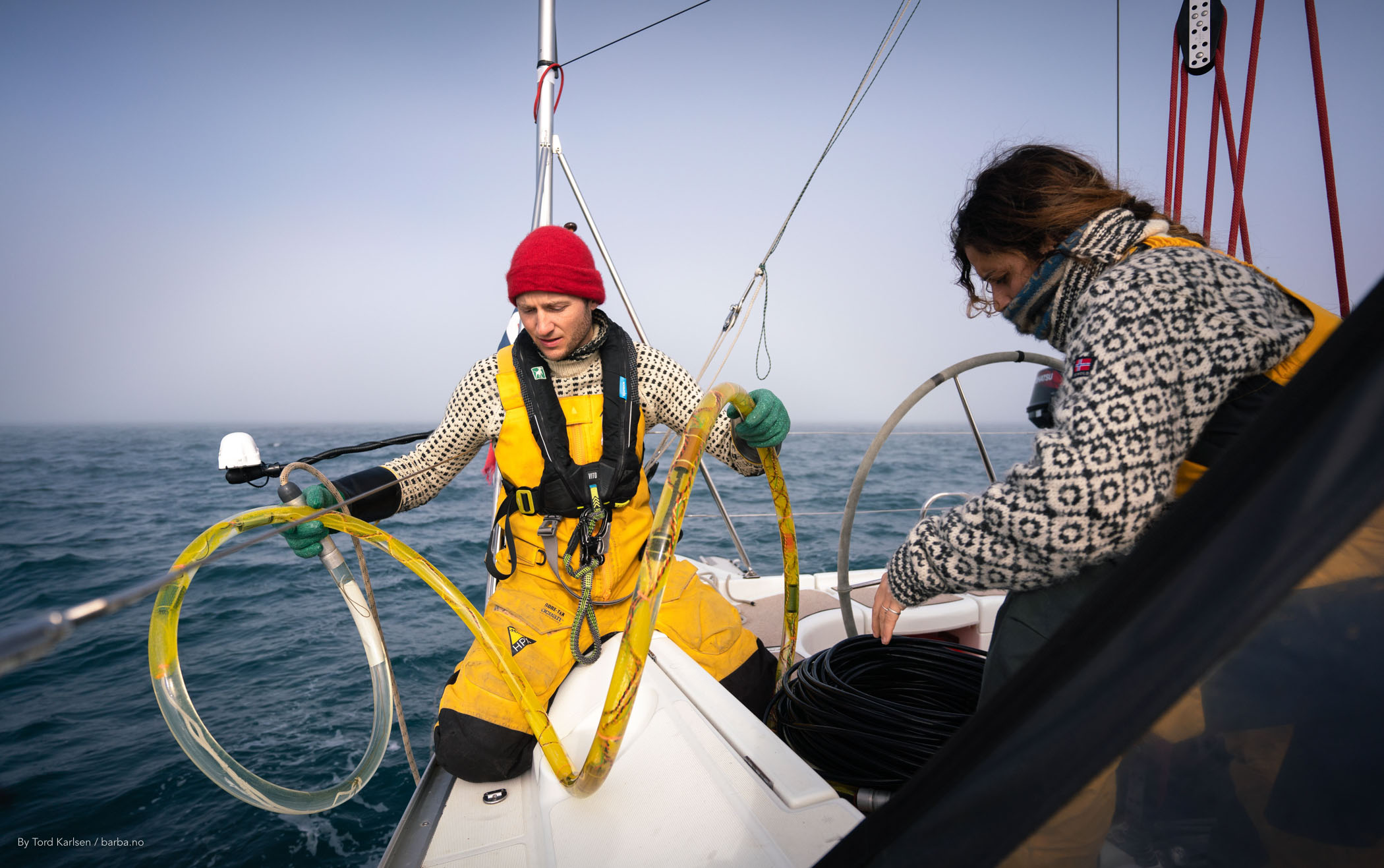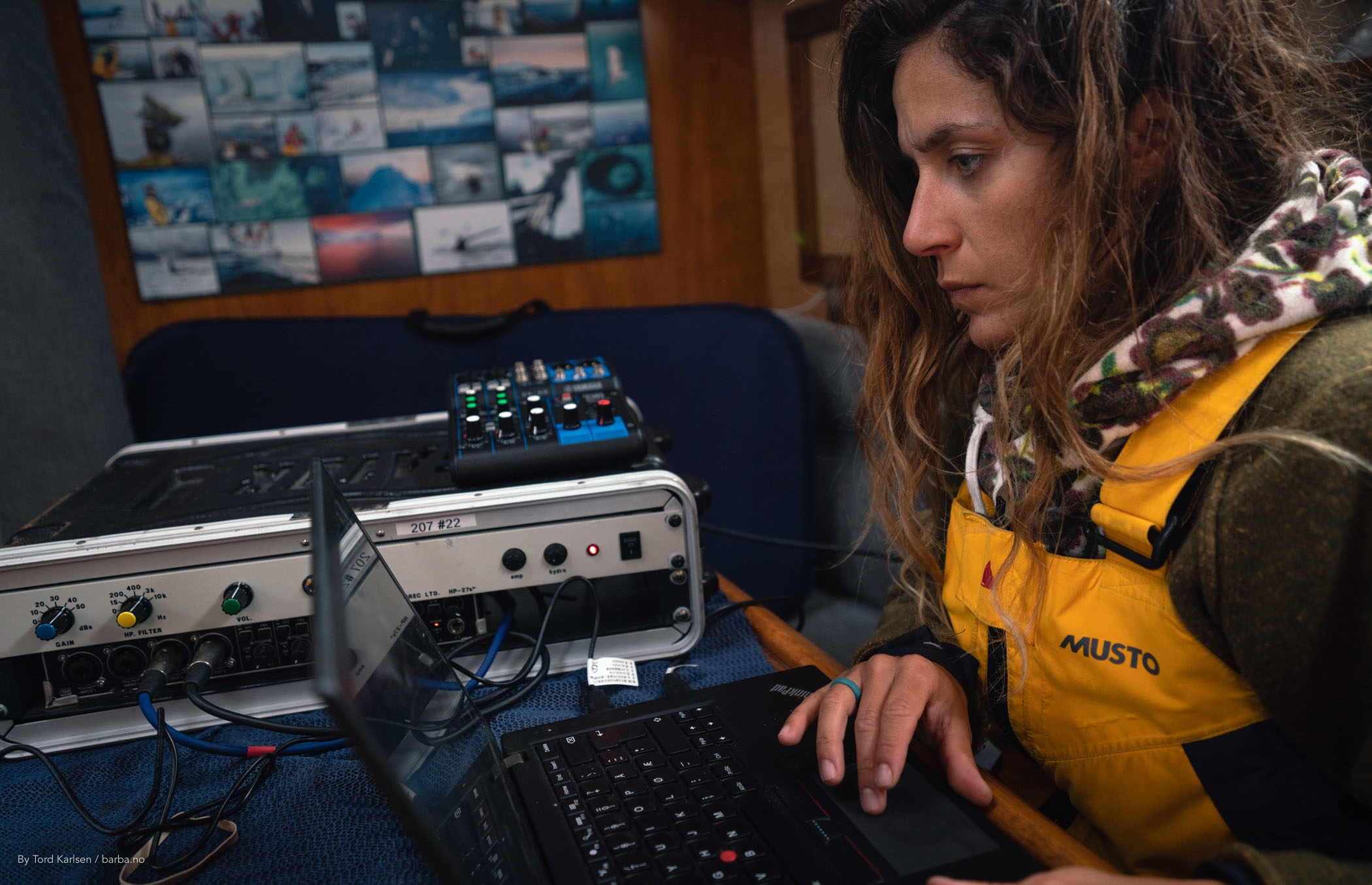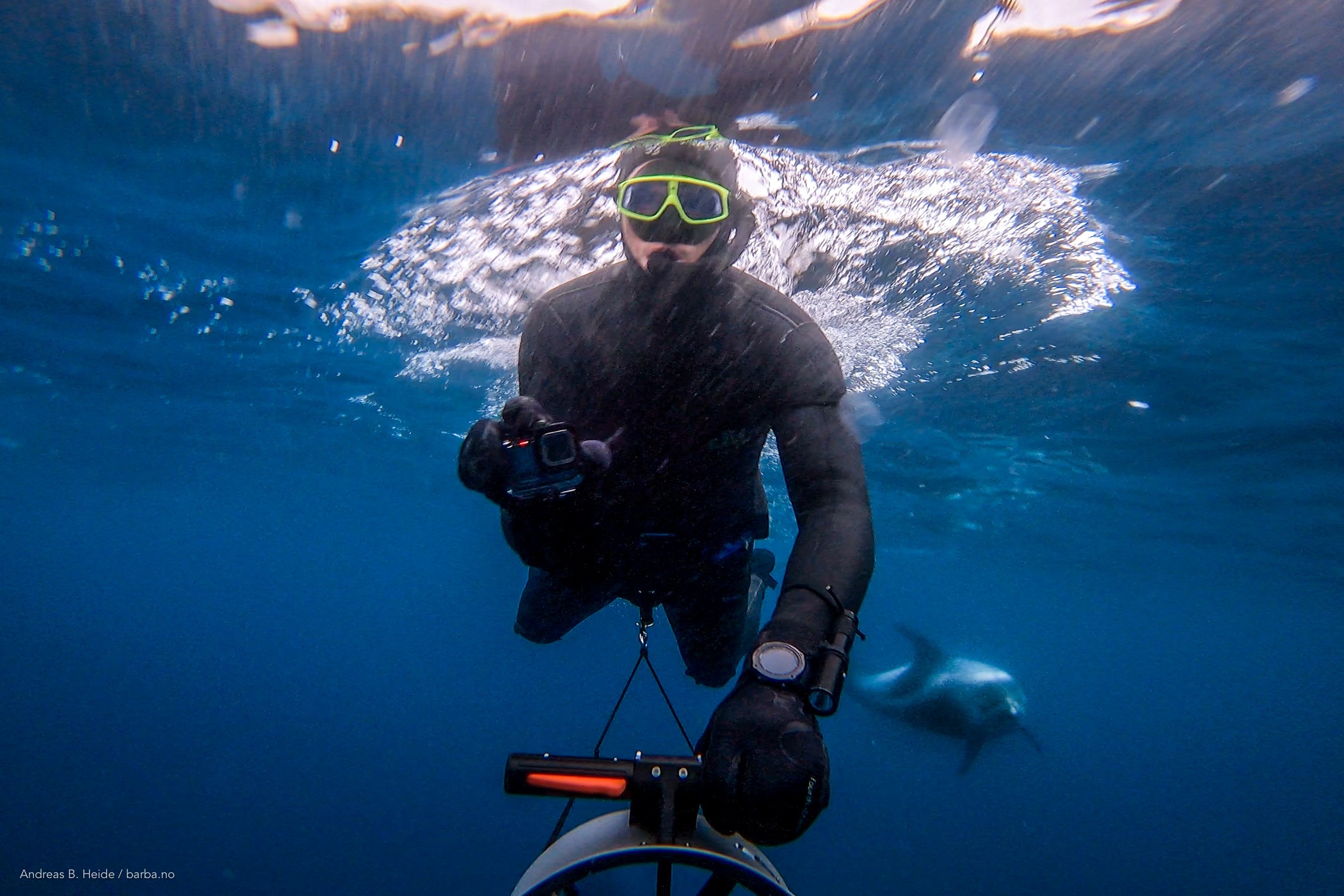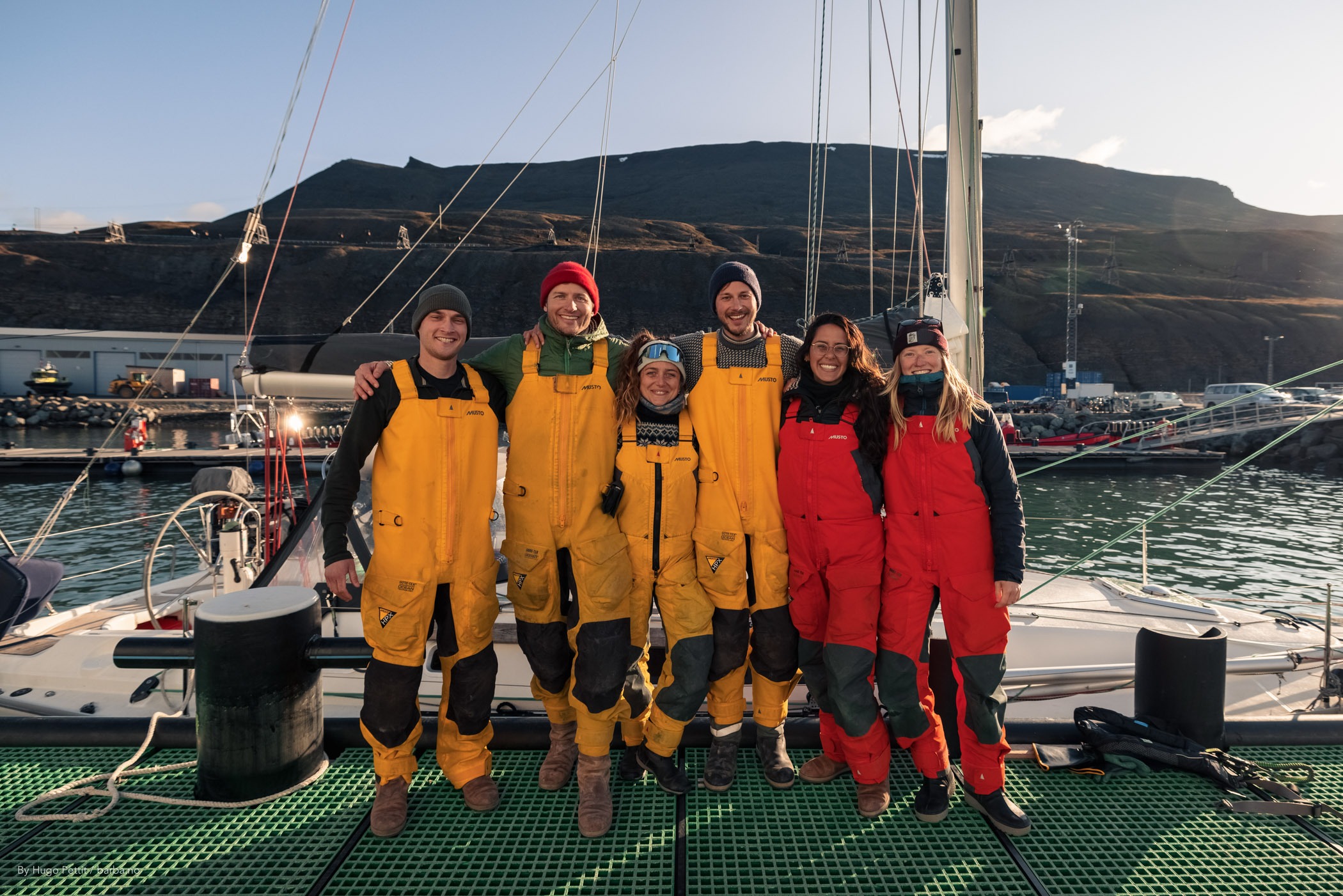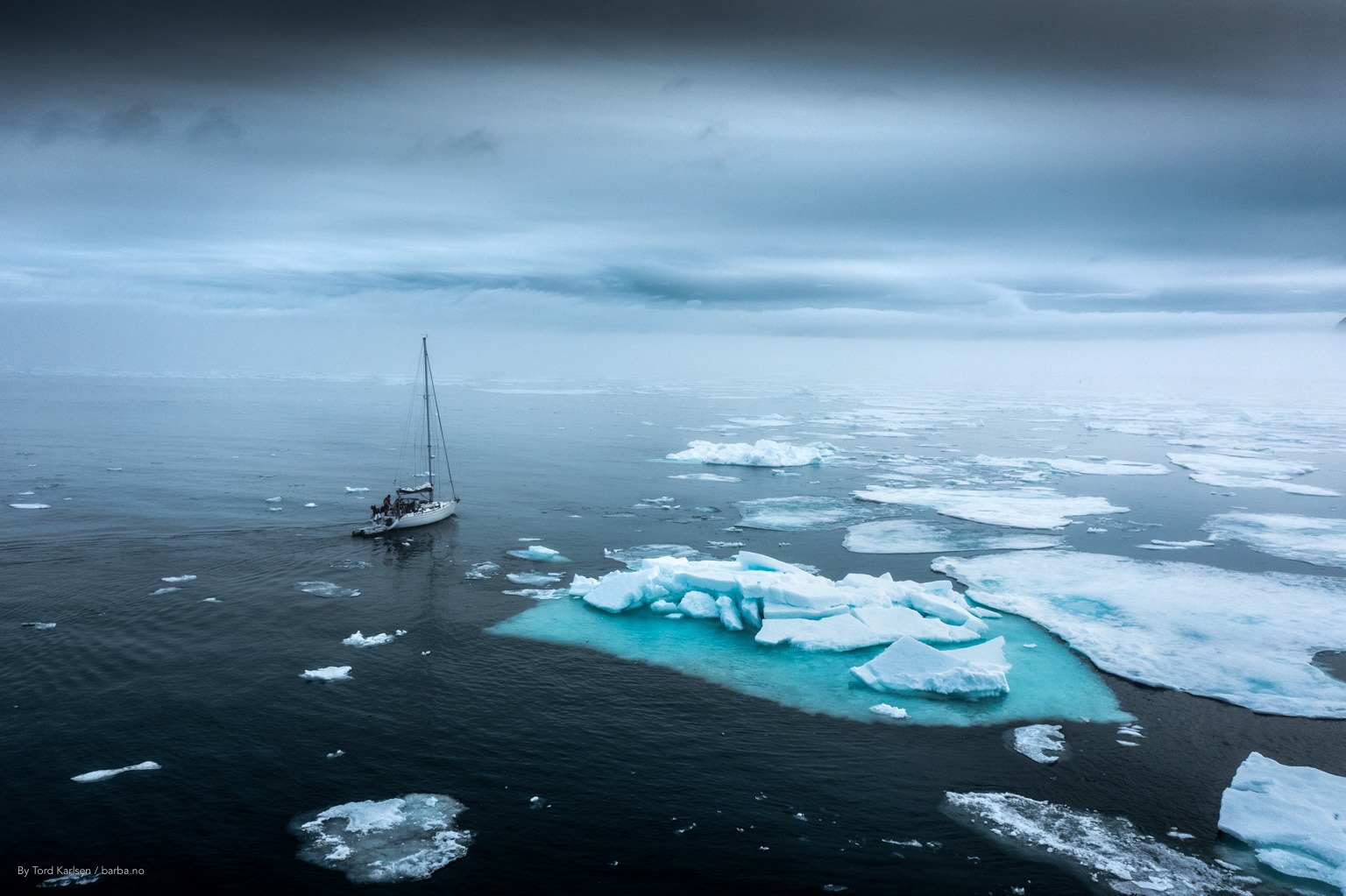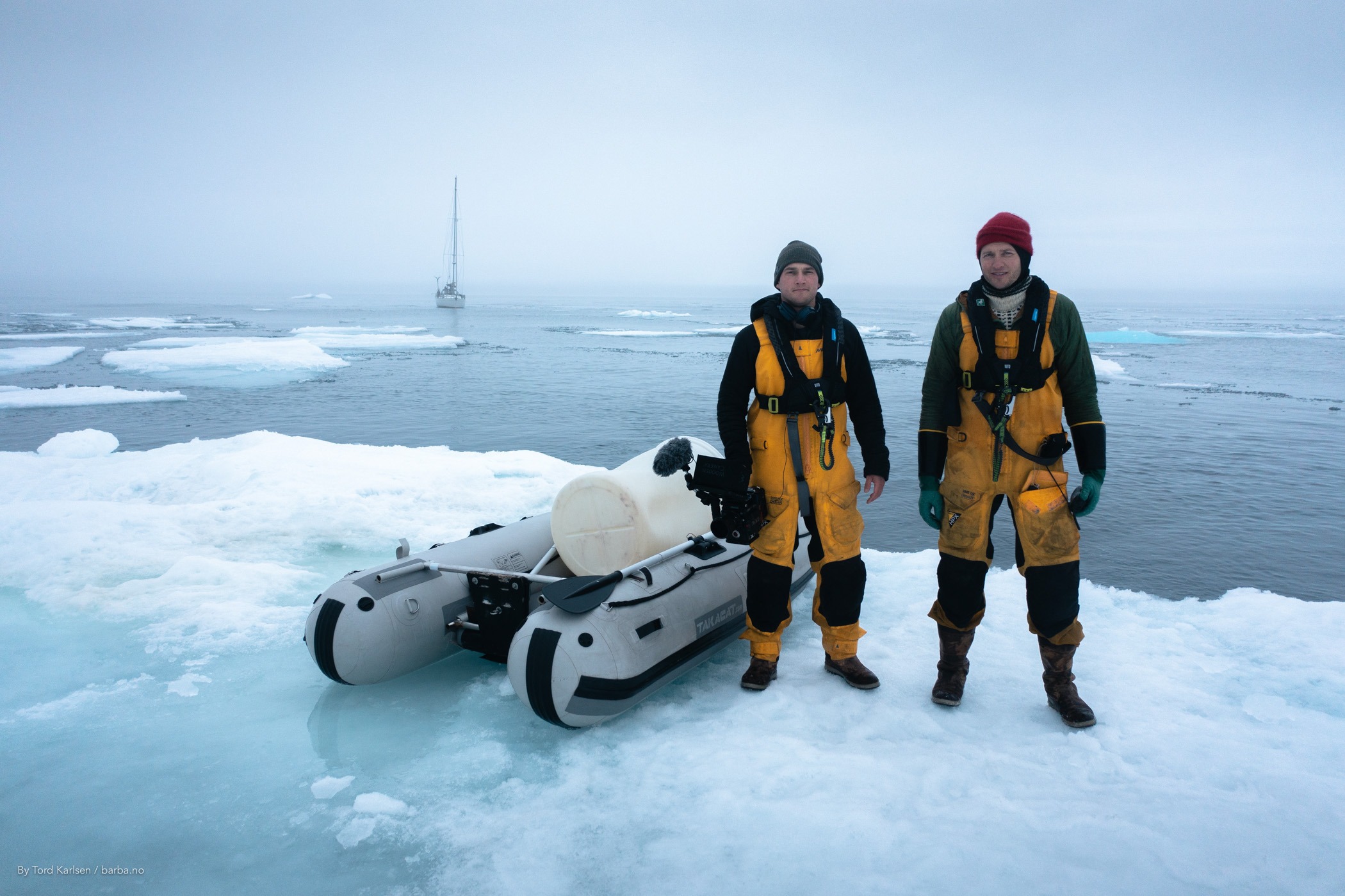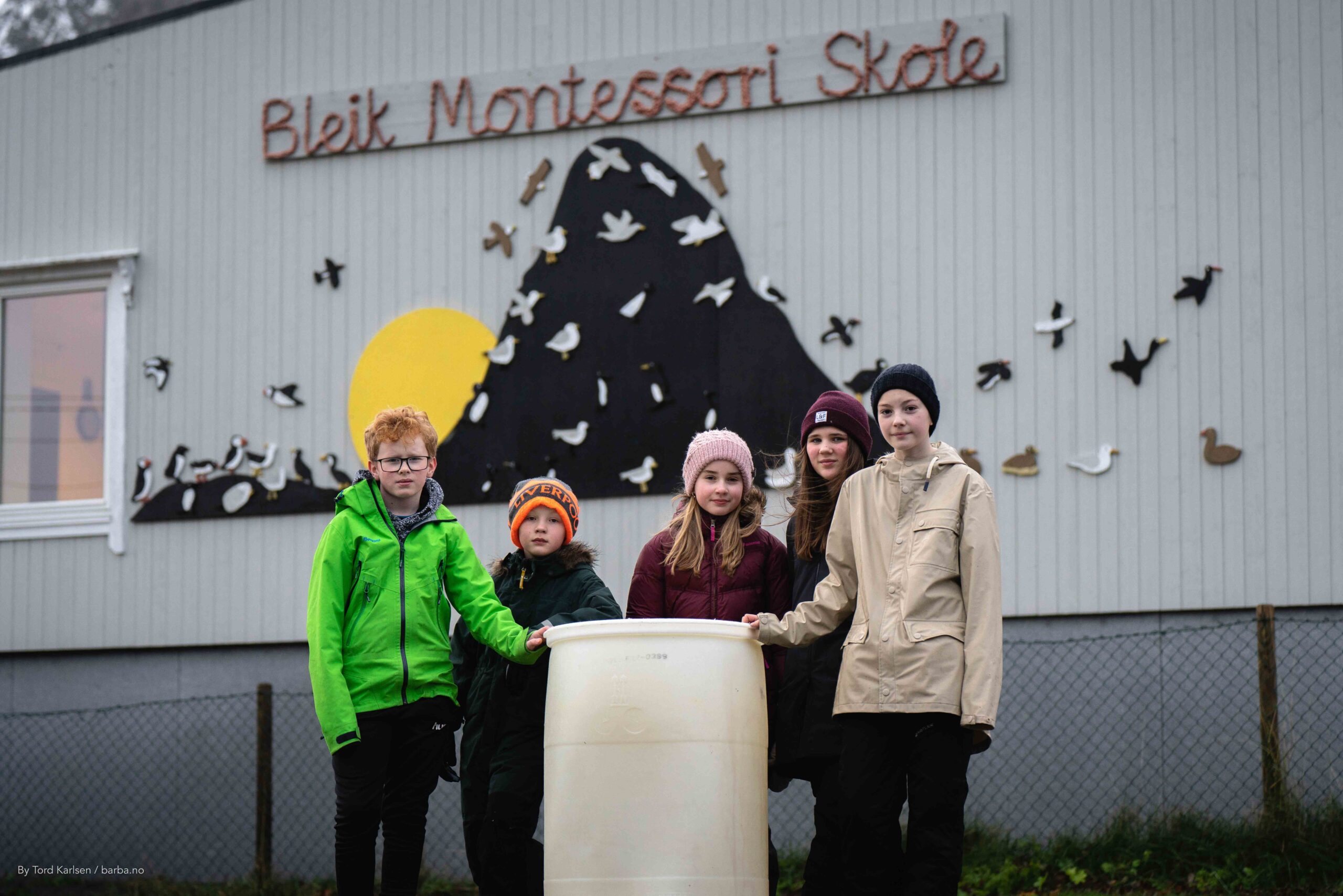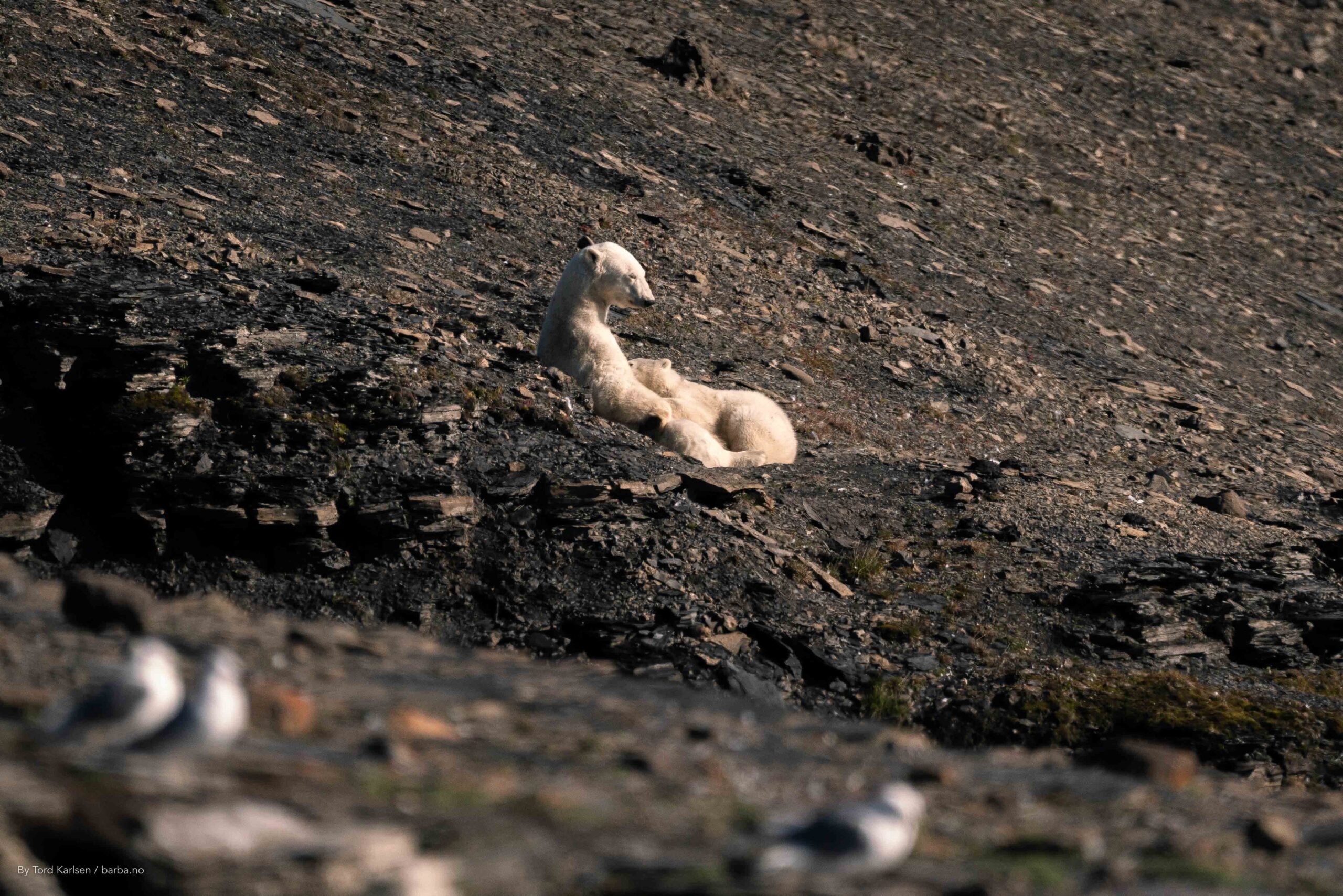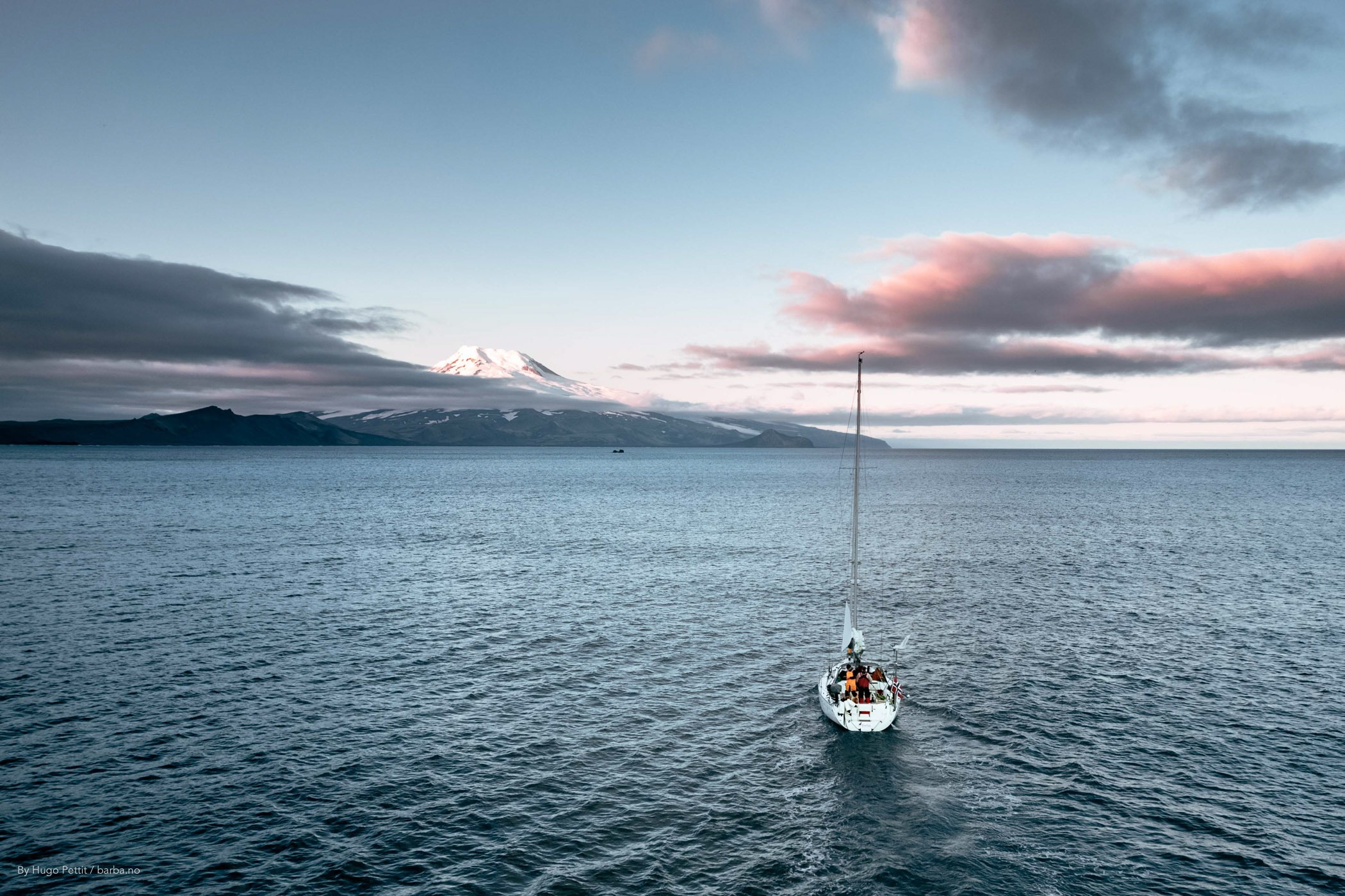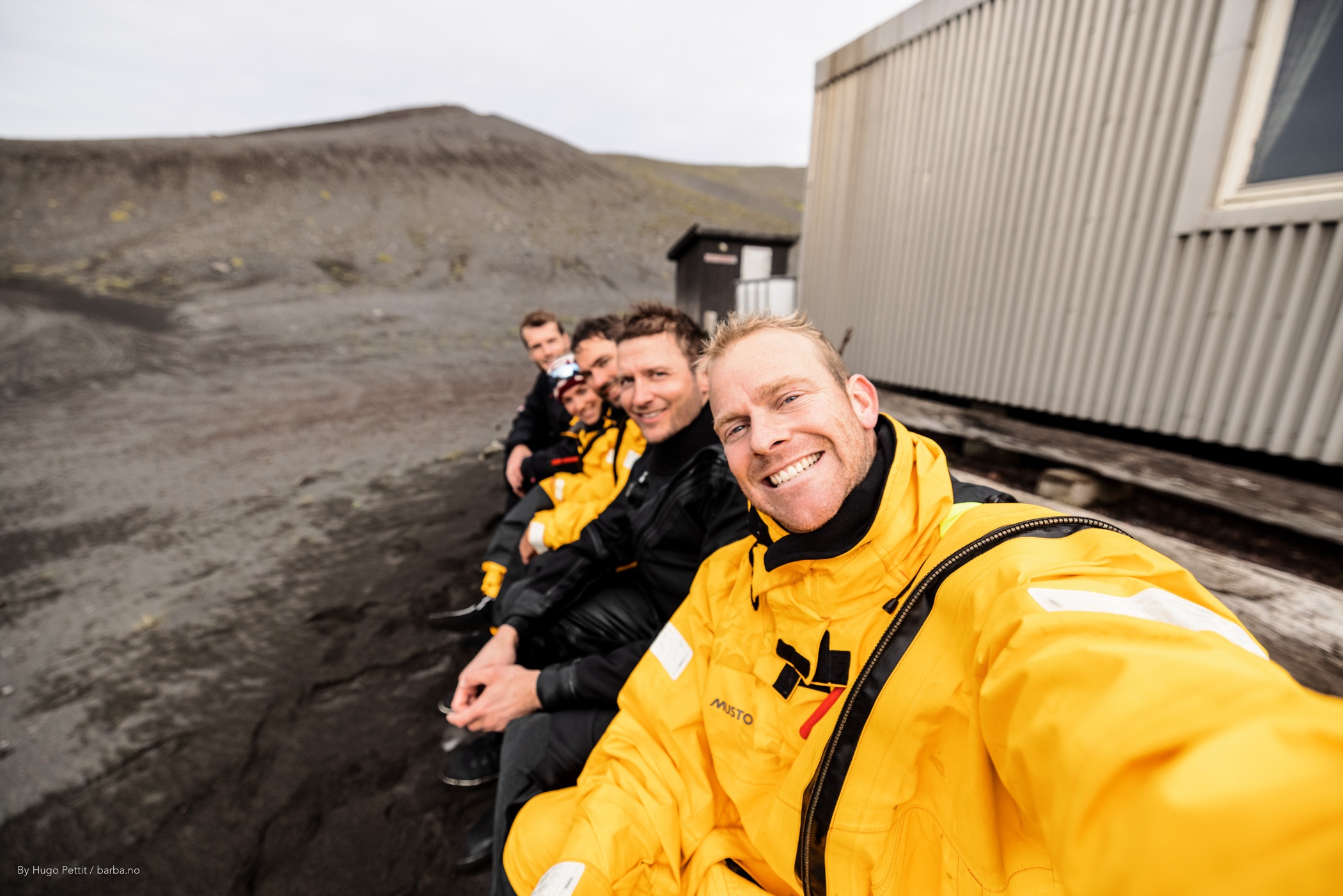 The Jan Mayen crew. From the right. Hugo Petit, Andreas, Jaap van Rijckevorsel, Annik Falch and Hugh-Francis Anderson.