It´s 3 AM, and we're still in action. This midnight sun gives you the superpower of reduced need for sleep. I do expect a slight sleep deprivation-hangover tomorrow, but it doesn't matter. Tomorrow we set sail for Svalbard, fingers crossed.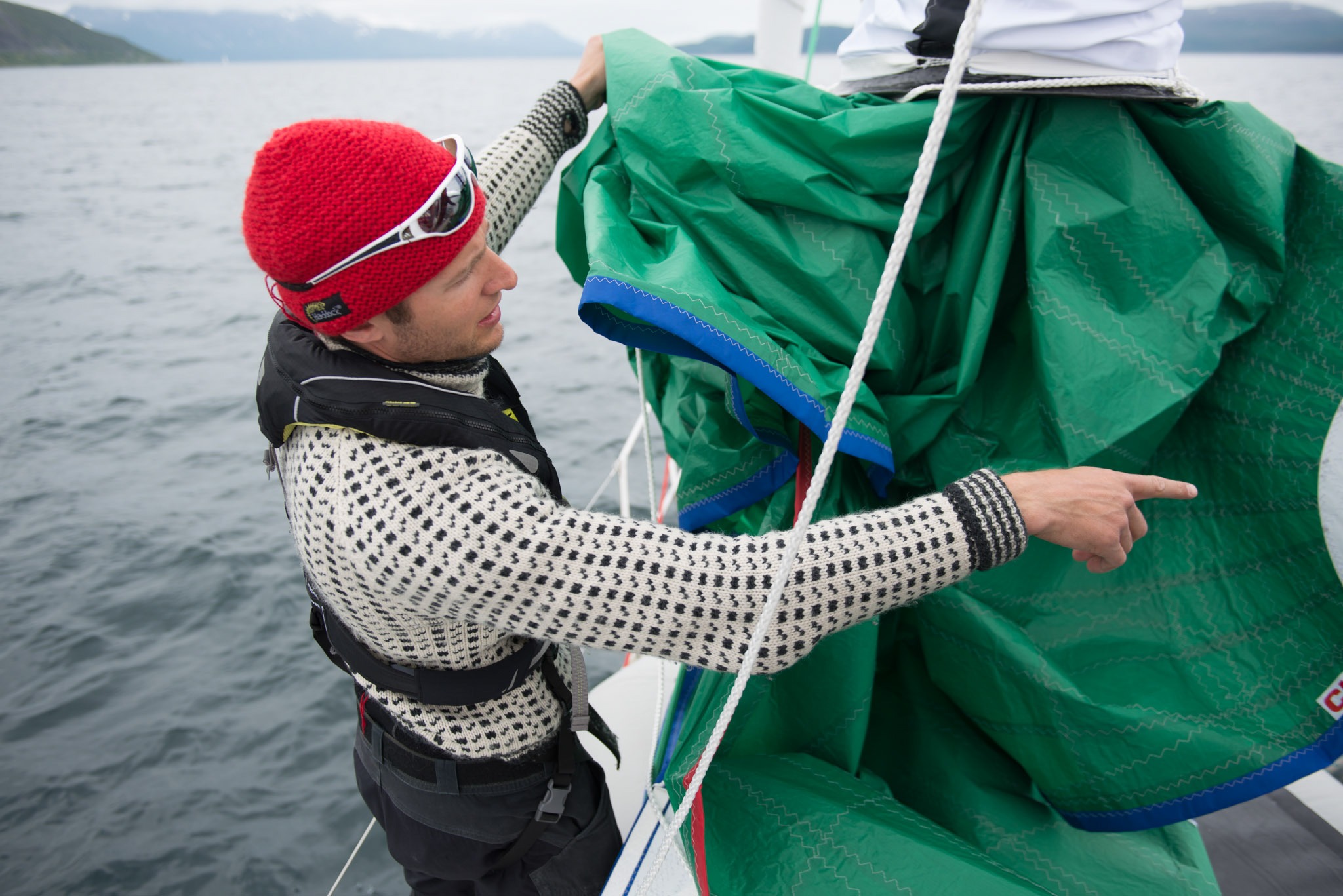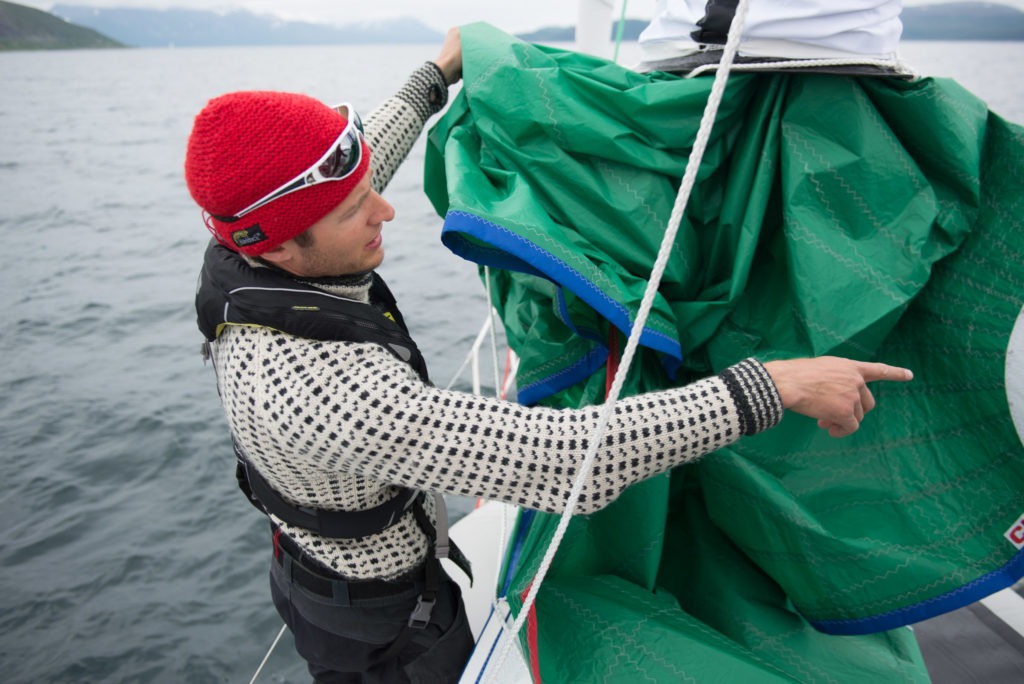 There is a first time for everything. Getting the new gennaker sail up. By Daniel Hug/Terragraphy.de
We departed from Mefjordvær on Senja on Saturday, with a cold beer and some Tromsø nightlife in sight. The eight-hour transit had two notable highlights. The first was one Barba and I had dreamt about for ages. In a light breeze, we hoisted the new gennaker sail for the first time. In addition to making the boat look good, it will serve the purpose of long-distance cruising in light wind. And as opposed to other light-wind sails it's also easy to operate, which suits the Barba crew just fine.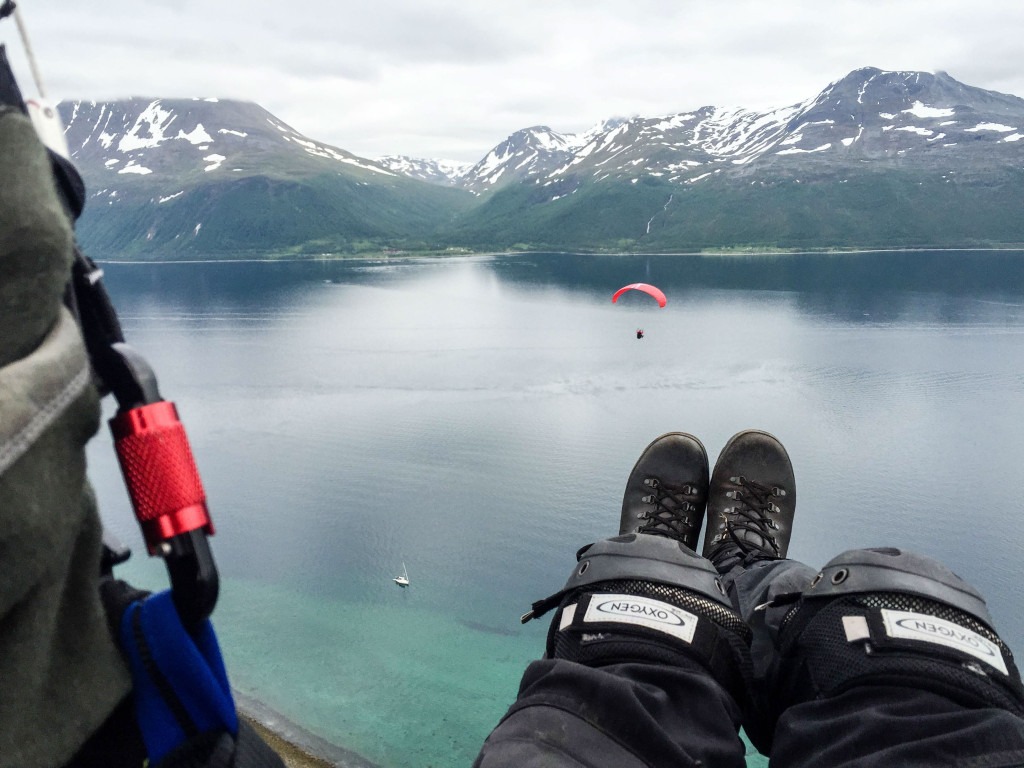 Dani and Andreas soaring high, with some quite spectacular scenery below our feet. By Andreas B. Heide. 
A few hours later, we dropped anchor in yet another fjord. Daniel and I hiked up the nearby mountaintop for about 50 minutes. Then we rigged up the paragliders and flew down, with an extra turn over Barba where Jon was reading up on ports in Svalbard, Ivan was fishing and Terry was paddling the dinghy. 
The three-week journey from Stavanger to Tromsø has, in many ways, been about preparing the boat, crew and equipment for the expedition. This has ranged from sailing, anchoring and navigating in fog and poorly charted areas to paragliding, diving and reading up on our destination.  For me, this is when the adventure really begins. Tonight we finally sail out for the open ocean, with the southern tip of Svalbard about three days away to the north. I feel being out of touch with no more administrative burdens for a while will suit all of us just fine.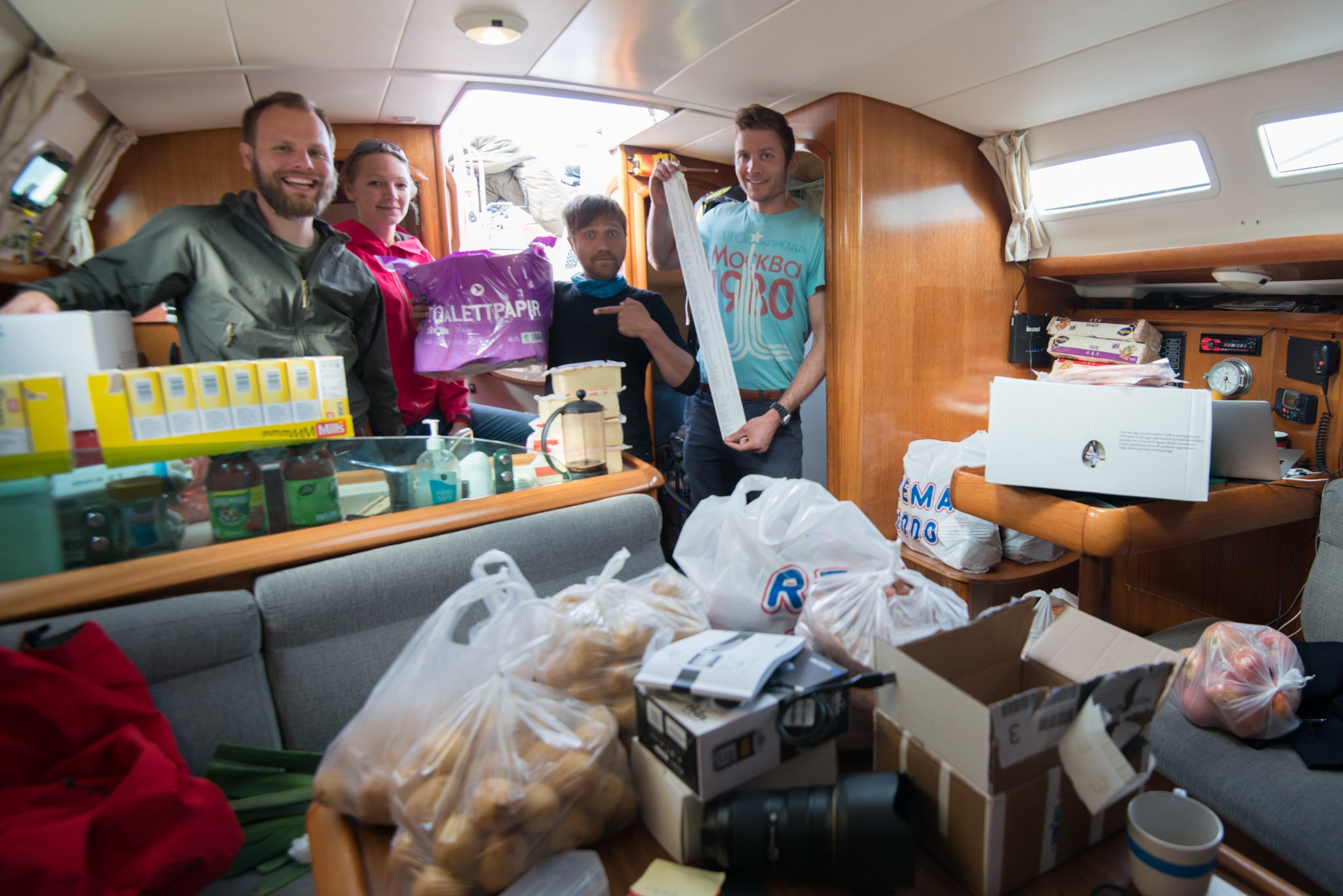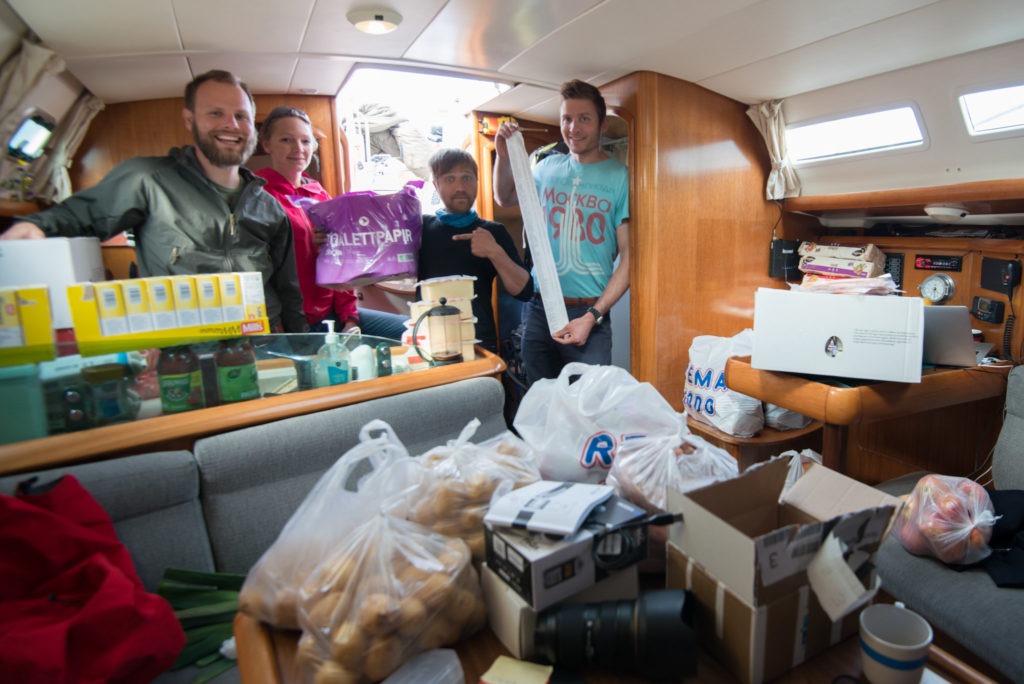 Food, crew and more food. By Daniel Hug/Terragraphy.de
Apart from a night out on Saturday, most of our time in Tromsø has been spent preparing the boat with parts, spare parts, provisions and more. Every corner of the boat is now filled up with such things as potatoes, tins of tuna, packets of mayonaise and expedition gear. The deck is busy with additional diesel cans and the sat phone is finally up and running (which should allow us to send text updates for the blog).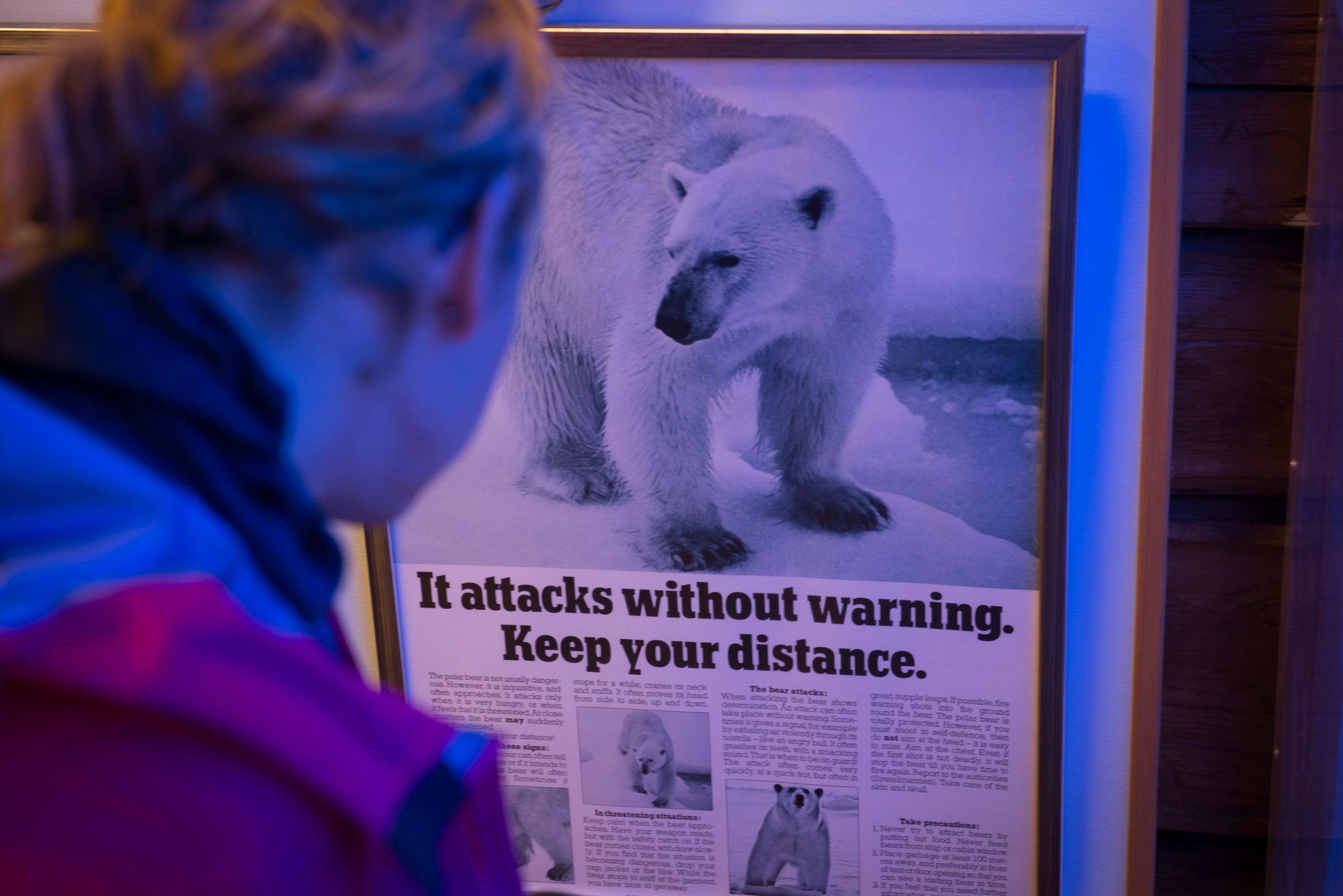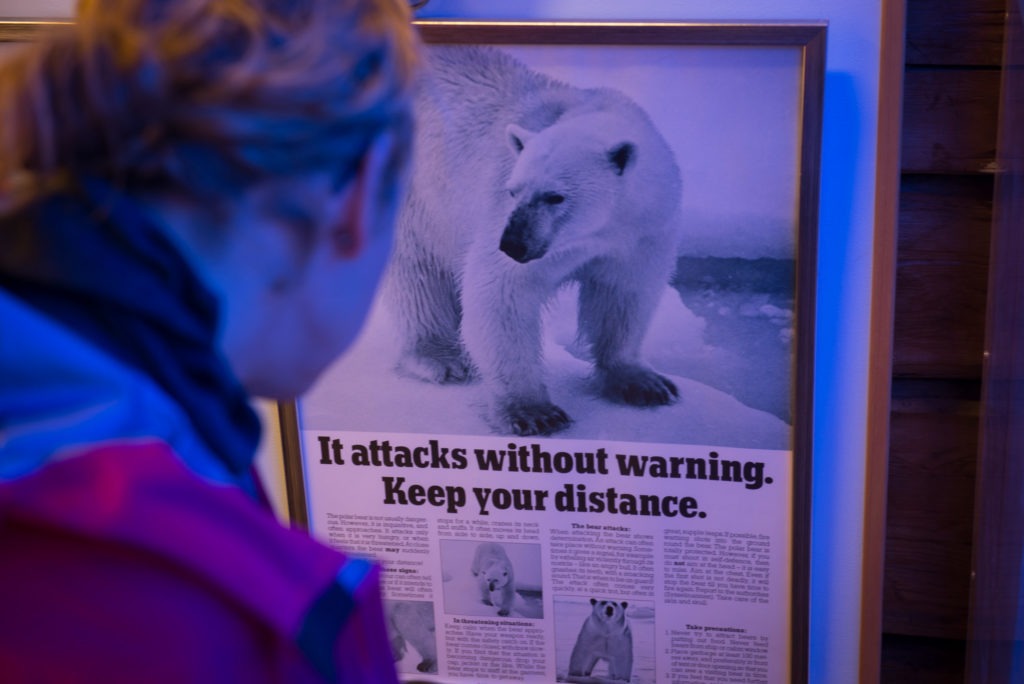 Terry found a poster of interest at the Polar Museum in Tromsø. By Daniel Hug/Terragraphy.  
In terms of planning, what both excites and concerns us all is the reality that Svalbard is the realm of the polar bear. It´s one of few animals that are known to actively hunt humans. And if there's any animal that's going to hunt you, the polar bear does not leave the odds in your favor. The animal can weigh up to 900 kilograms. And even against a lowly 150-kilogram version, you'd still be in trouble. We have been reading up on this fascinating creature to get the odds back on our side. In addition, we have equipped ourselves with scare guns, a spiked mat that we will fit on the stern of the vessel and finally some real guns should worse come to worse.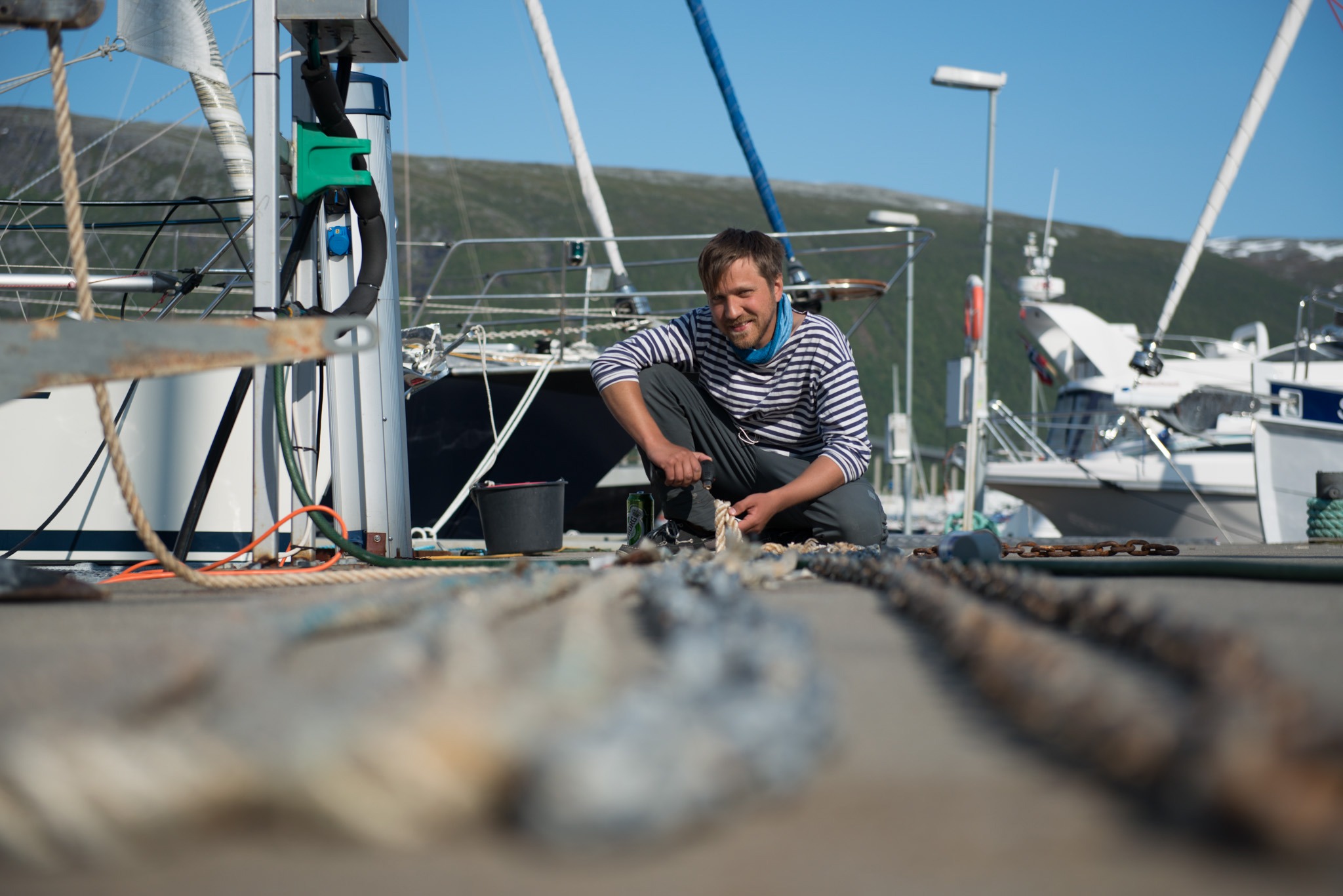 Ivan checking the anchor chains. Photo by Daniel Hug / Terragraphy.de
After a heroic effort from the Barba crew the last few days, we are now ready for the next big milestone. Tromsø was the first one,  and now the wildest part of the Norwegian Arctic is just a few days of sailing away. Keep track of our progress on the Barba position page.We expect to get a new blog post out in 4-5 days. 
Andreas
PS:  A big thank you to the team at Ullman Sails for sponsorship of our new sail wardrobe.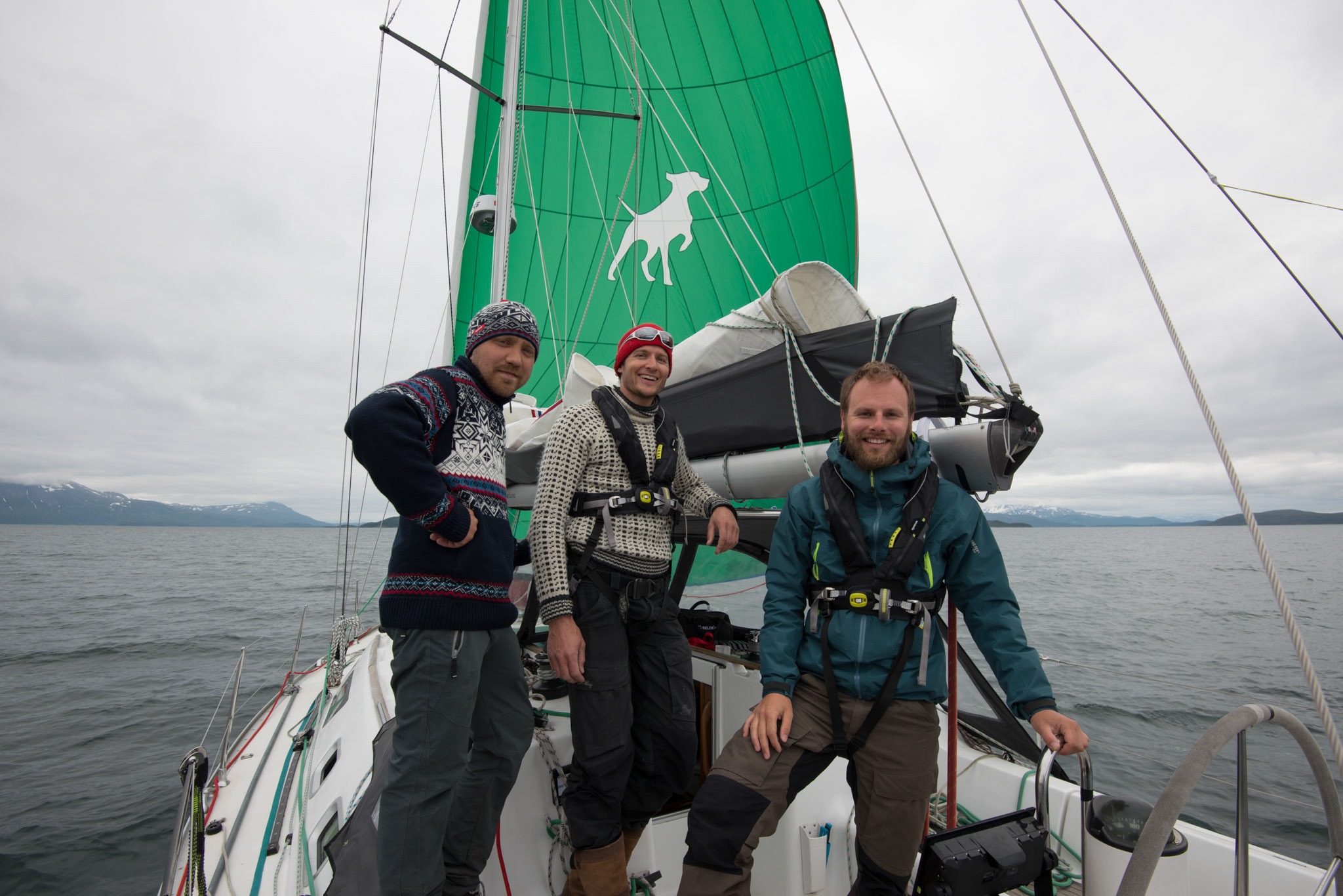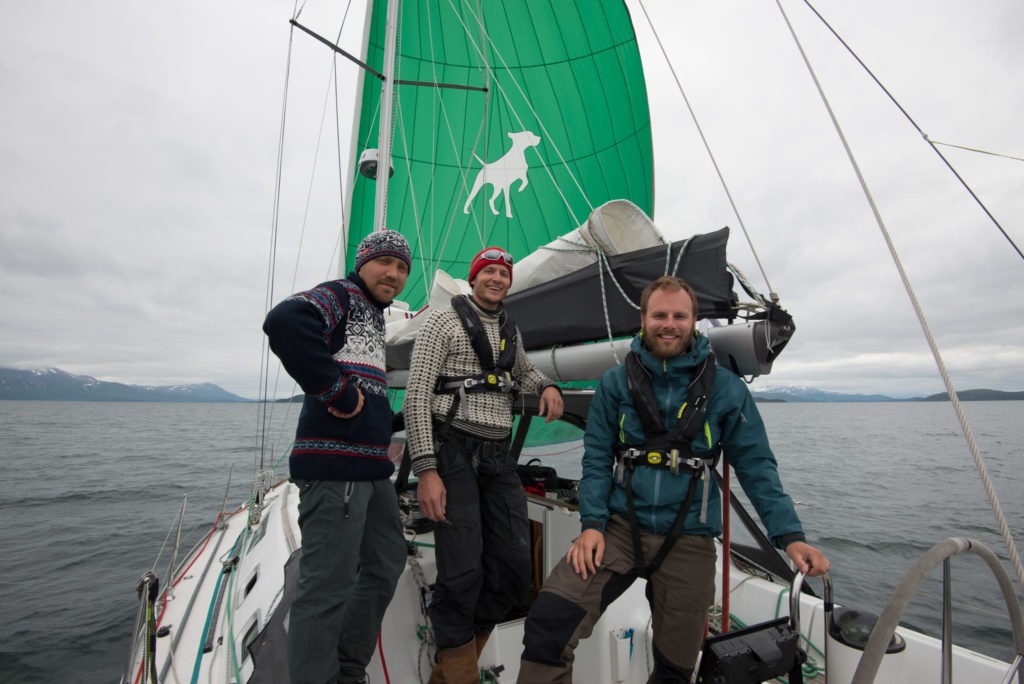 Three proud-looking gents. By Daniel Hug/Terragraphy.de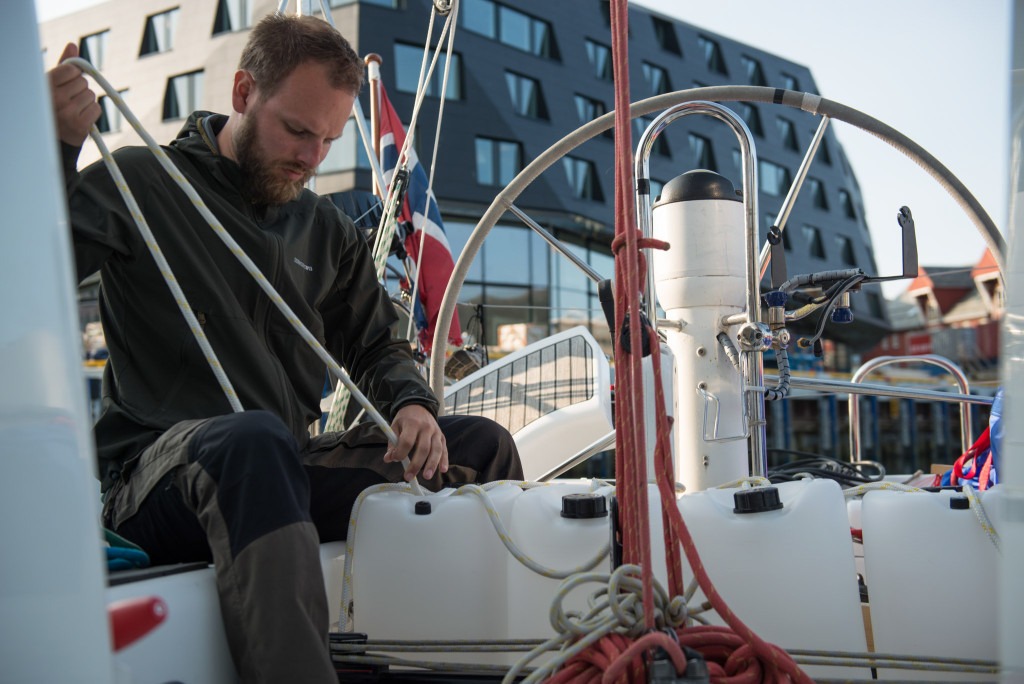 Jon fitting extra diesel tanks to the cockpit. We bring an additional 200 liters for Svalbard. By Daniel Hug/Terragraphy.de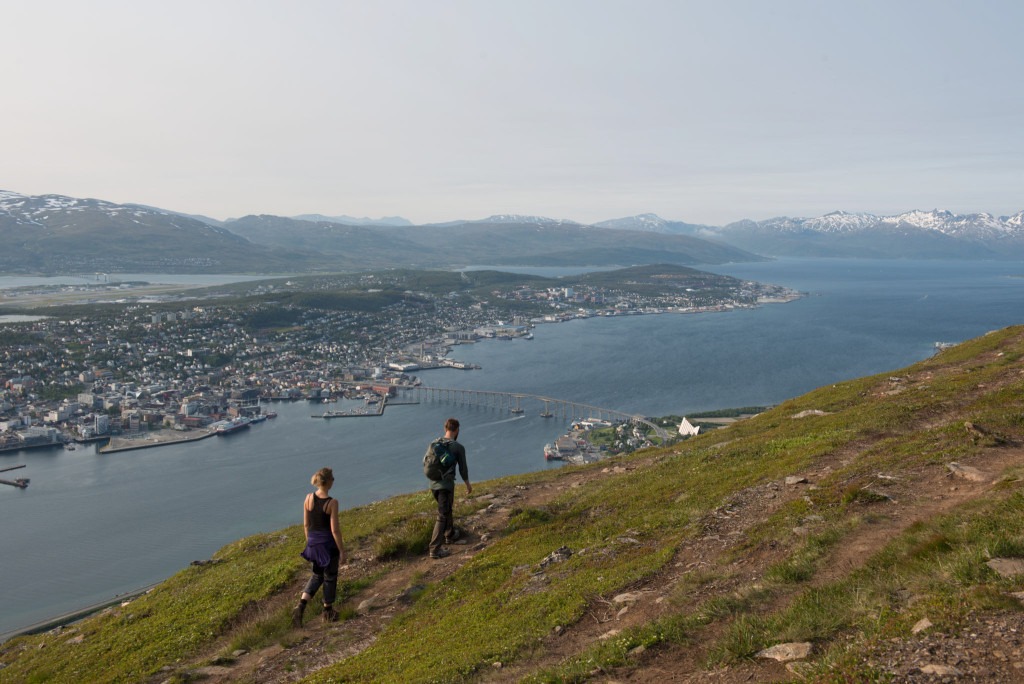 Jon and Terry out hiking, with Tromsø in the background. By Daniel Hug/Terragraphy.de
Interview with the national radio channel P1. Andreas most likely talking about polar bears. By Daniel Hug/Terragraphy.de