Back in February, Terry Ward and I decided to take a little Barba reconnaissance mission to Vesterålen in Northern Norway. The goal was to learn as much as we possibly could about swimming orcas. Herrings the number into the millions gather in the area during the early winter months, and that in turn draws the attention of just about the entire orca population of Norway. Fin whales, humpbacks and other whale species also show up for the feast.
As the photographic evidence indicates, it was a successful journey. And we also had the pleasure of meeting many other ocean enthusiasts from around the world who shared their wisdom and experience with interacting with the whales with us.   
Although swimming with the ocean's apex predator might sound counterintuitive to some people, there has never been a documented attack on a human in the wild. Seeing these massive and graceful animals effortlessly swim through the water is a mind-blowing, unforgettable and humbling experience. We hope to return to the area with Barba next year in January for more whale time. 
The photos from our trip and the story written by Terry Ward were published in USA Today, Conde Nast Traveler, OZY, NRK and Men´s Journal with another article due out in a major US publication this fall. The video was also featured in the news on the two main television channels in Norway.
If you ever encounter orcas in the wild, my recommendation is to get into the water as soon as they come close. Whistling might get their attention, as the animals are very curious. Be sure to slip gently into the water and avoid sudden movements as orcas scare easily.
Andreas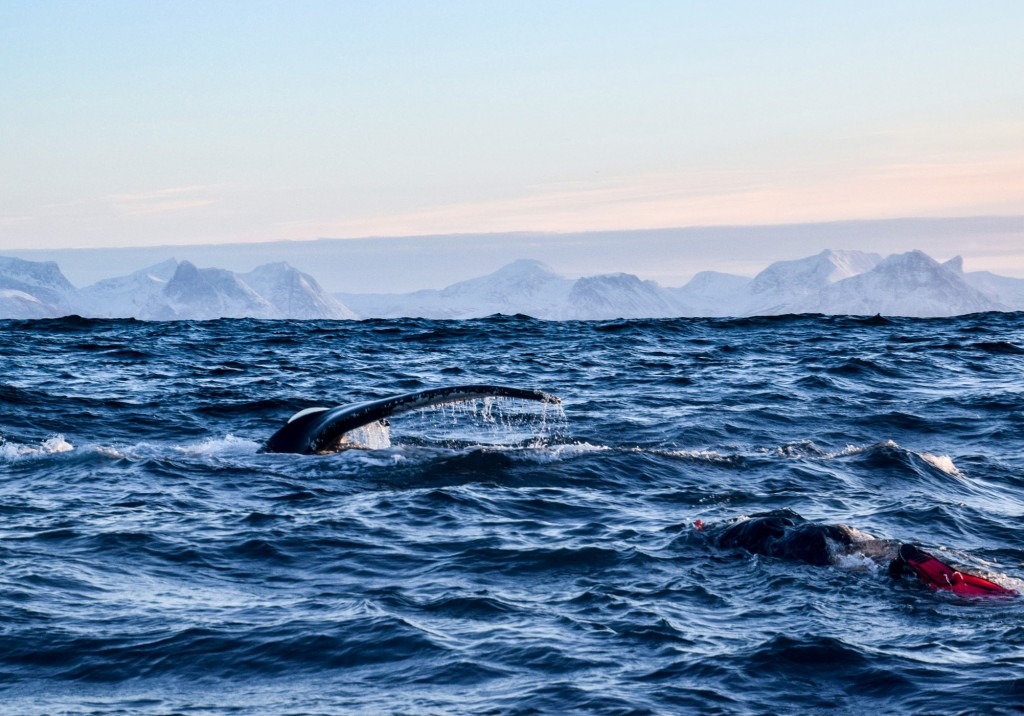 Steaming towards a diving humpback. by Marijke Sjollema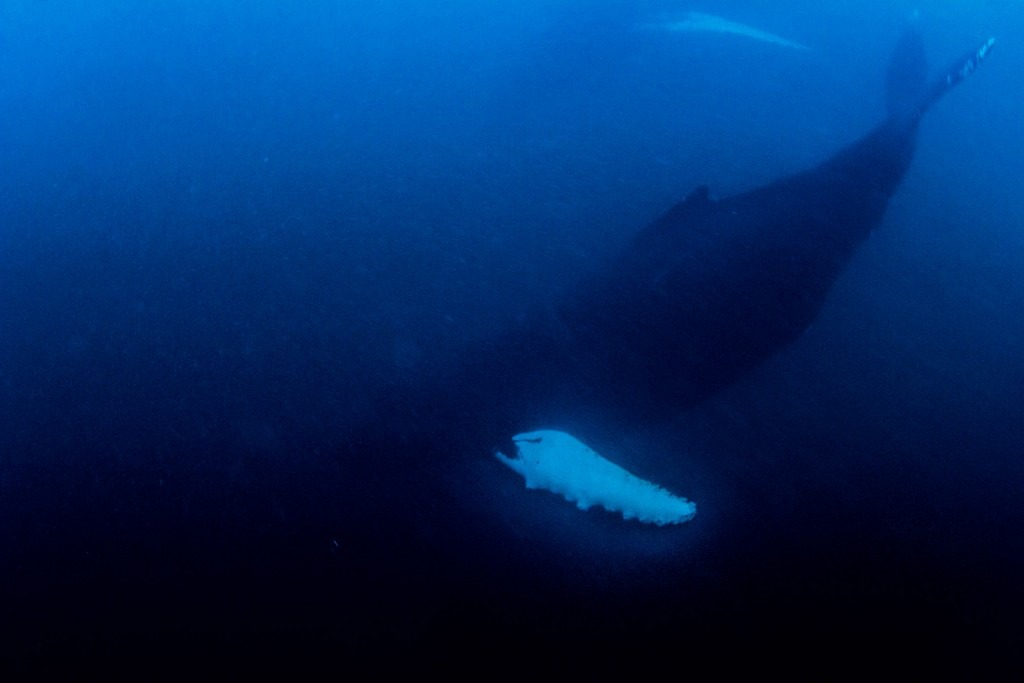 A 15 meter humpback on the lookout for herring. by Andreas B. Heide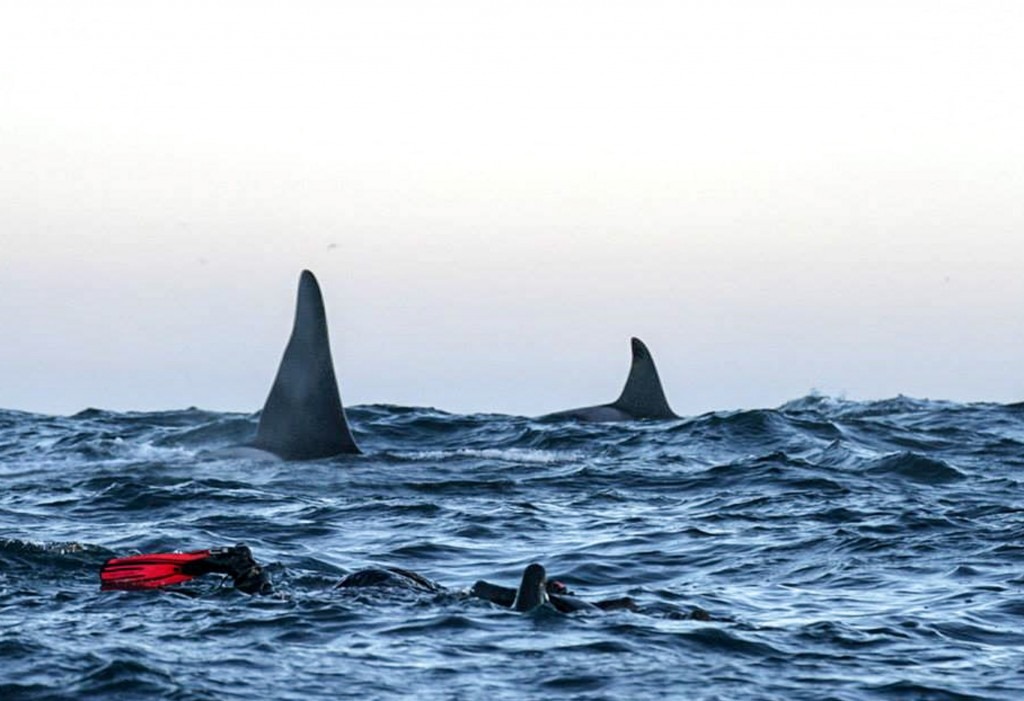 Andreas and Terry accompanied by a large orca male and a smaller female in the back. by Camilla Figenschou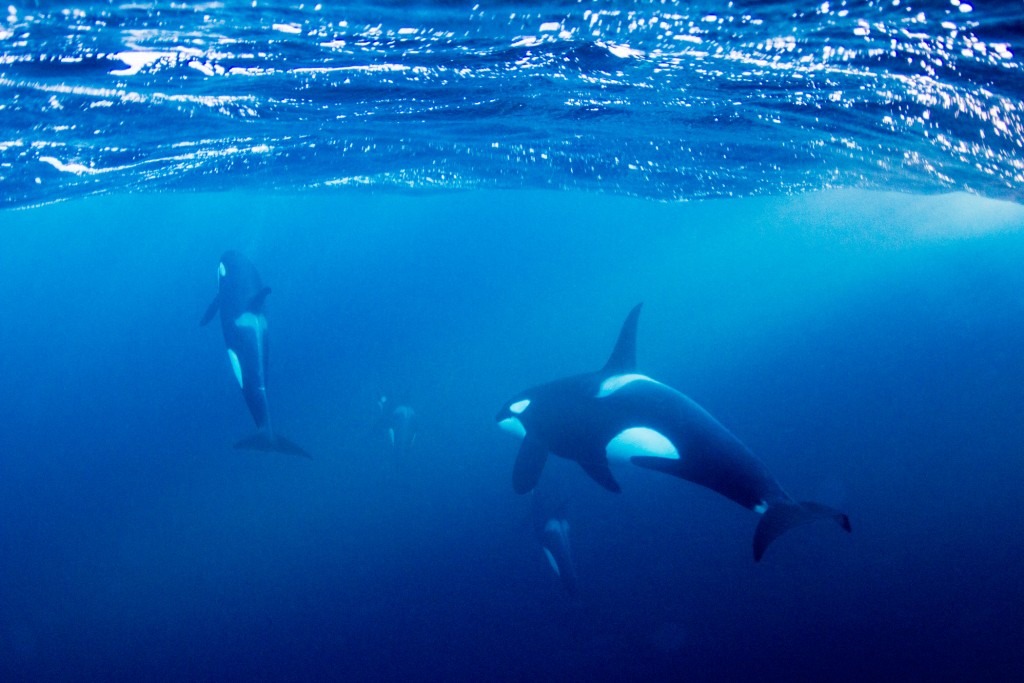 A pack of orcas effortlessly cruising along. by Andreas B. Heide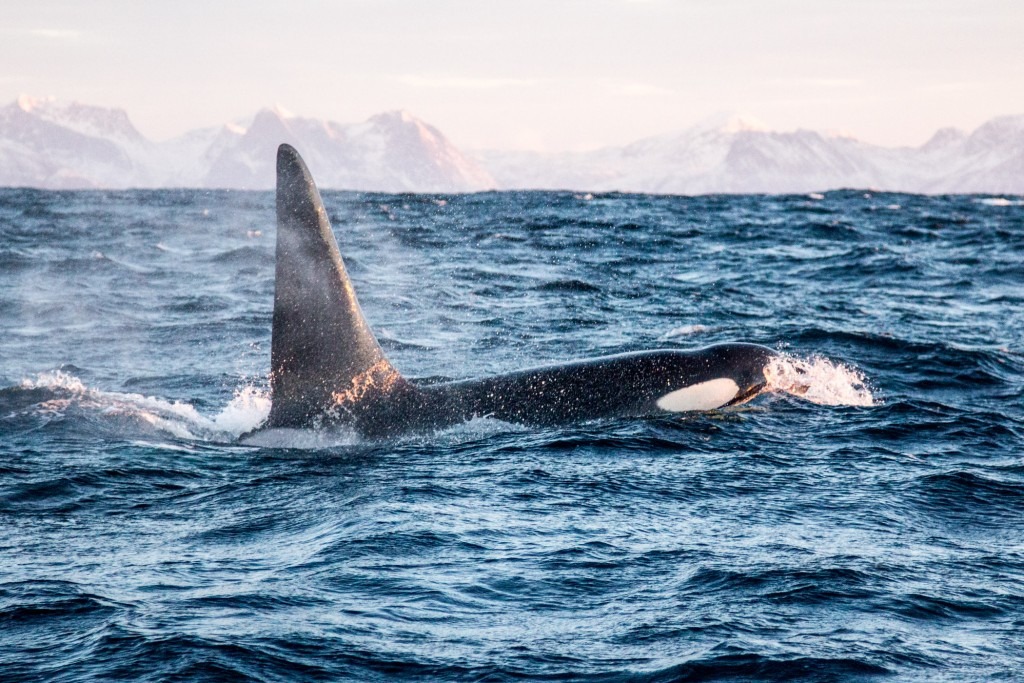 A large male, with the island of Senja in the Background. by Andreas B. Heide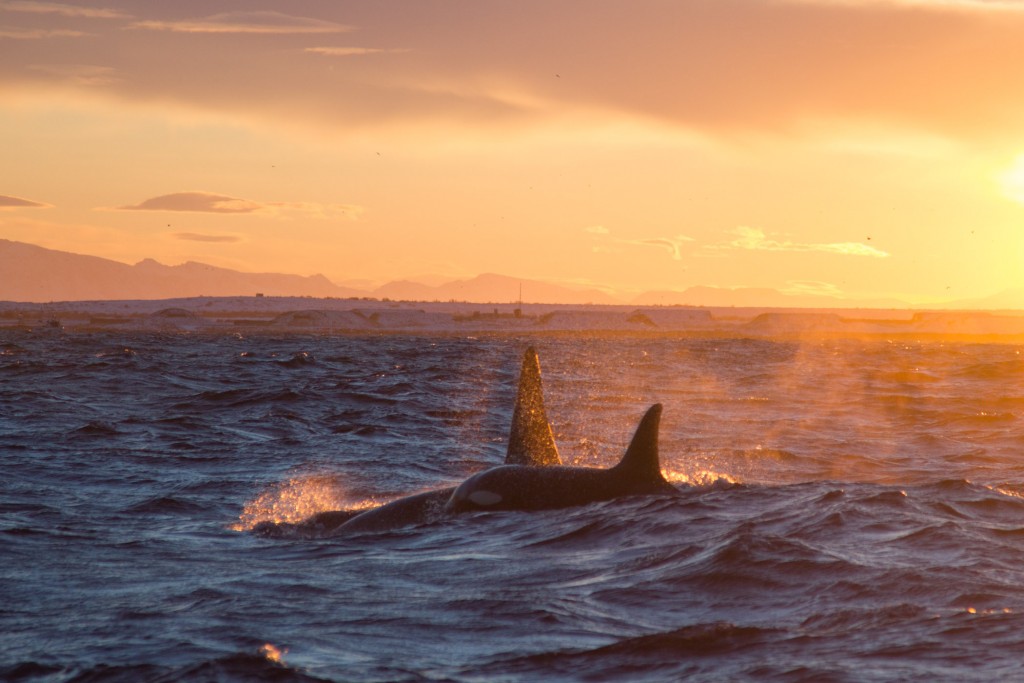 Two orcas seen with the town of Andenes in the background. by Andreas B. Heide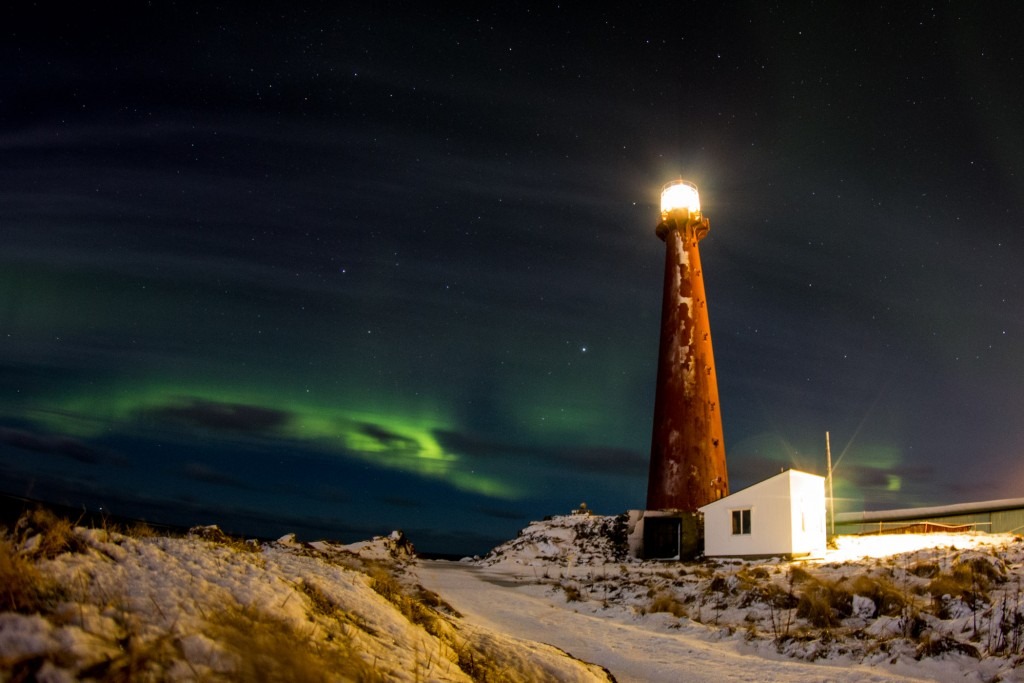 The Andenes lighthouse with northern lights in the background. By Andreas B. Heide