At the island of "Alden", outside Florø. From the left, Kari, Truls, Andreas, Heidi and Dag. More about the fabulous five in the next blog post. 
It´s been somewhat quiet on the Barba blog lately, and you might think that we have taken shelter for good in the rather civilized town of Stavanger, in southern Norway. Sailing-wise it has indeed been a quiet summer, with only short excursions from home venturing into the fjords and out at sea for paragliding, diving and hiking.
Barba´s main occupation, has been to prepare herself for a new winter up North. We had a very productive whale session in Northern Norway in January / February. This time we intend to spend the entire winter with the whales, which stretches from November to February, interrupted by a couple of weeks of time off in December when our mothers wants us home for Christmas.
The boat has been fine tuned with thorough maintenance and a series of upgrades based on experience from the previous season. We have added extra insulation to the hull, serviced the engine, the Webasto diesel heater and just about every other part in need of tender loving care. The most substantial upgrade is adding a Lofrans anchor winch, which will allow us to use natural harbors with greater ease, as well as changing all the ropes to Dynema ropes, for added safety. In addition, parts from all over the world has found their way to Barba HQ in Stavanger, to satisfy the needs of the wide range of tools we use to interact with nature.
The photos and videos of Barba and her crew out in the elements fails to show the extensive amount of administration and preparations required for doing what we do. In charge of the 5-month expedition is myself Andreas, Kari Schibevaag, and Dag Christian Klevås Rye.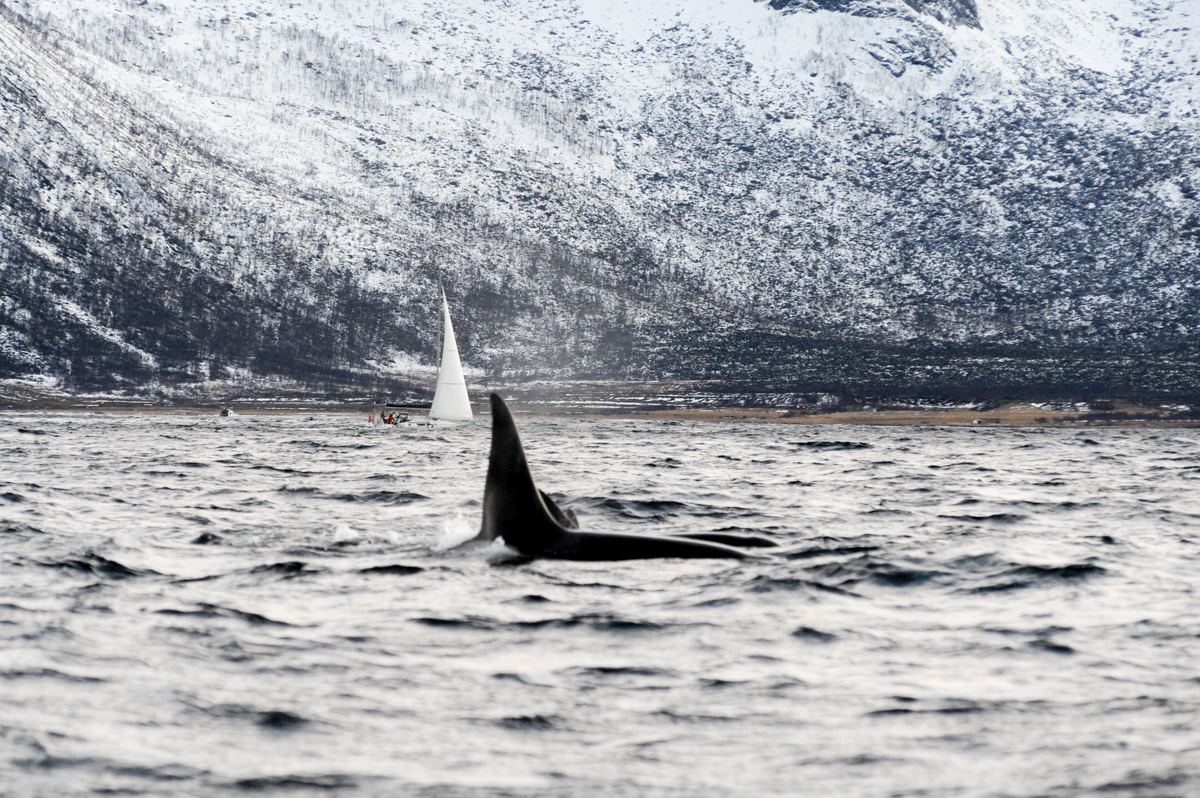 Barba sailing with orcas. Photo by Marco Schulenburg. 
Kari took part in the previous whale expedition, and is currently learning the ropes onboard Barba. She is well acquainted with the outdoors, and also a world champion in kiting on snow and water.
The goal this time around is to make a high-end documentary about our interactions with nature and the whales. Dag Christian has come "onboard" as onshore producer to assist with the task. He has already hauled in a substantial producer from over the pond. The talented team behind "Creobox" in Stavanger will be running a kick-starter campaign on our behalf, with hopes for getting funds for the production.
And adventurous mindset and the appetite for challenges is most certainly a key force behind Barba. Besides the usual fun, our overall objective this winter will be to tell the story of the overwintering orcas, sparking enthusiasm for the ocean, thus contributing to its long-term protection.
Spending as much time out in nature as we do, does give us an extra motivation and obligation to contribute to it´s protection. We have seen with our very own eyes polar bears stroll along on beaches in Svalbard, littered with plastic. The greatest threat towards the whales and the ocean, as most of nature is pollution and over consumption. To which extent we will be able to make a difference remains to be seen, but at least we will not sit idle on the sideline.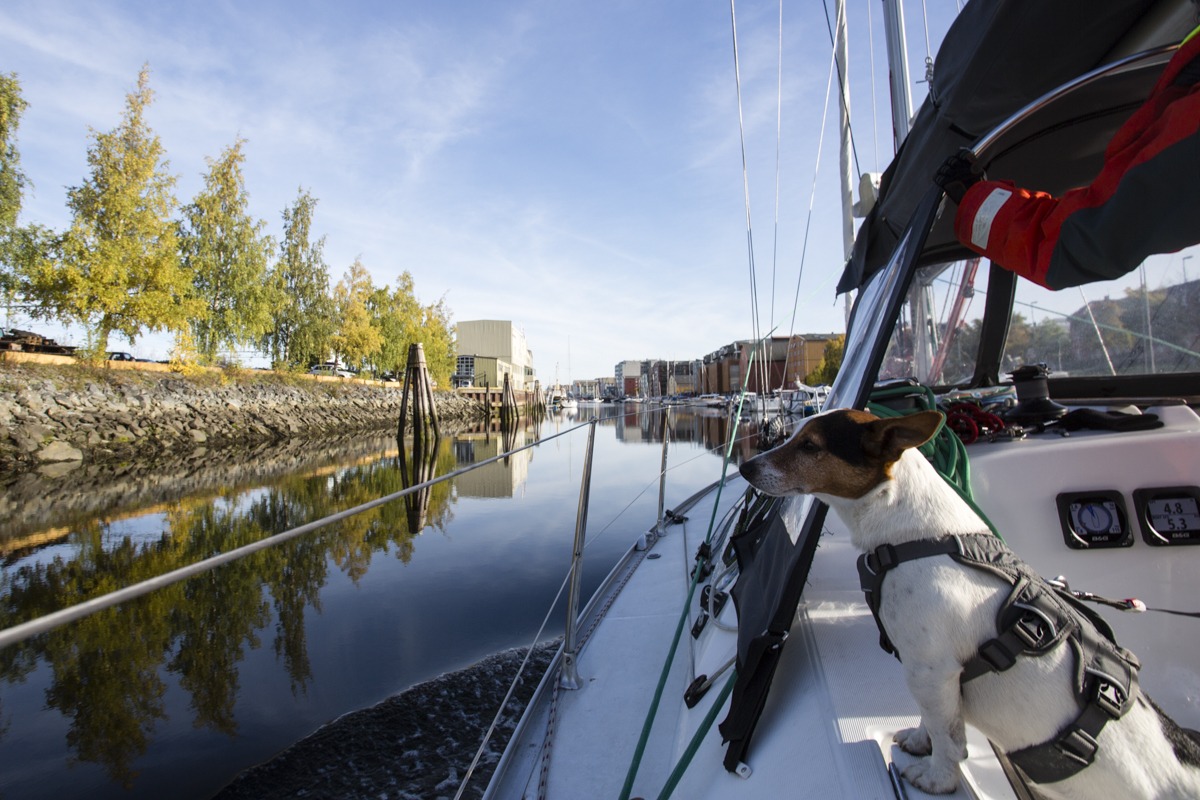 Truls reflecting upon the future, as we enter the Trondheim canal. 
As I write this, Barba has made her way to Trondheim. Winter is most definitely coming. For Barba it´s going to be a long and challenging one. Operating with a sailboat in the Arctic winter time for a long period of time is not without danger. As always, the only thing we can promise, is that we will do our very best to keep the Barba adventure going.
Stay tuned,
Andreas
PS: Blog update from the trip up North and the sailing itself will follow shortly. Click here to track our progress.