Barba is half the way to Jan Mayen,
For those of you who have been following us on the live position update, you can see that we have covered more then half the way to the lost island up north. We could tell all kinds of stories about great heroism at sea, with a crew indefatigably battling the sea. The truth however is that so far it has been smooth sailing. We headed straight north in the beginning, following the prevailing winds and have with the exception of a few hours been sailing all the way.
The most dramatic incident so far was when Hanne rediscovered the ancient knowledge that eating soup a sea can be challenging. Hanne beautifully decorated the sofa and herself with tomato soup. Of course, according to Hanne it was not her fault, but the captain who was steering the boat. The second most dramatic incident occurred when we were enjoying a steak with potatoes and red wine sauce. A quite loud sound came from the hull of the boat. The sinner was a floating log.
Otherwise it is seemingly a marine desert we are sailing through. We have seen one boat since we left the coast of Norway, and no whales or dolphins so far. With our current speed, we are expecting to reach Jan Mayen on Friday. According to our favorite book onboard "Jan Mayen" we might see the island about a 100 nautical miles before arrival, meaning late tomorrow. The morale remains strong onboard, and with increasingly colder weather and continuous daylight we are constantly reminded that our destination is only a short sail away.
/Andreas via satelite phone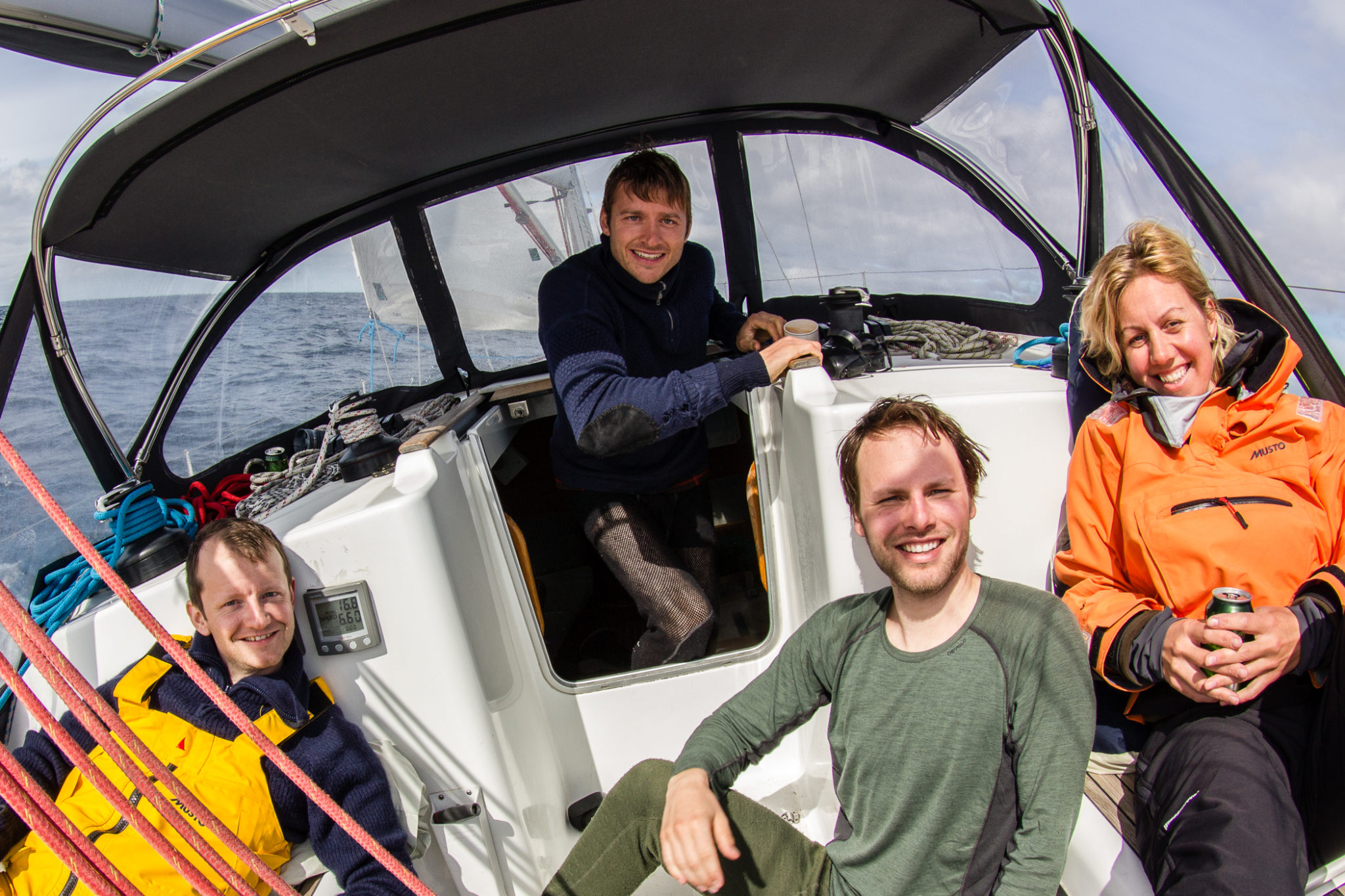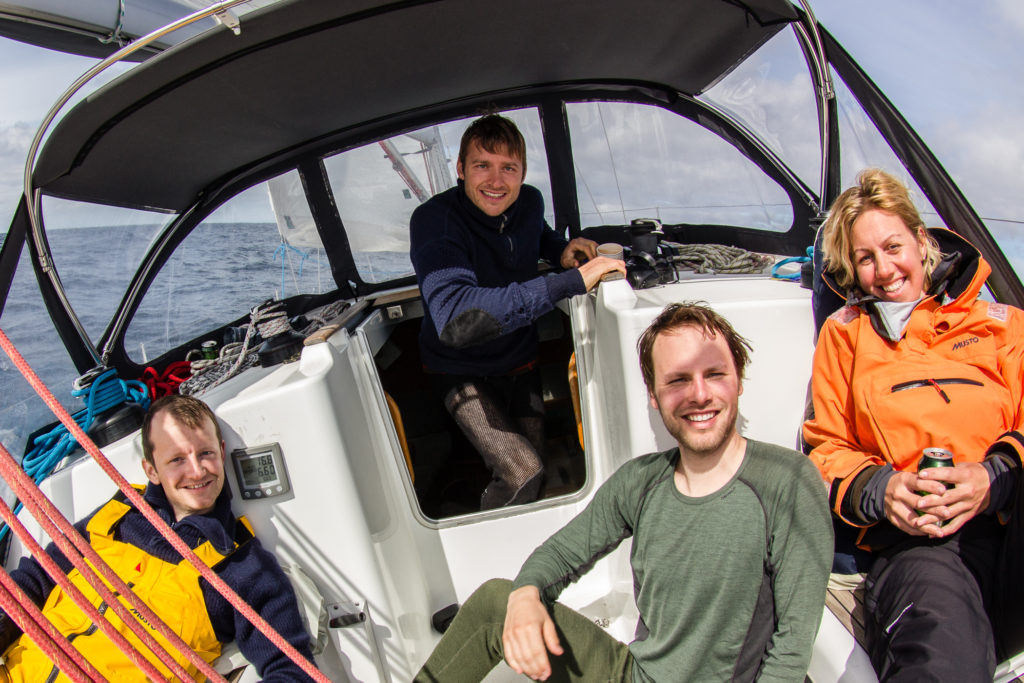 Plan for the worst, hope for the best. With a light breeze  from the south and a steady 7 knots towards our target, we felt rather lucky.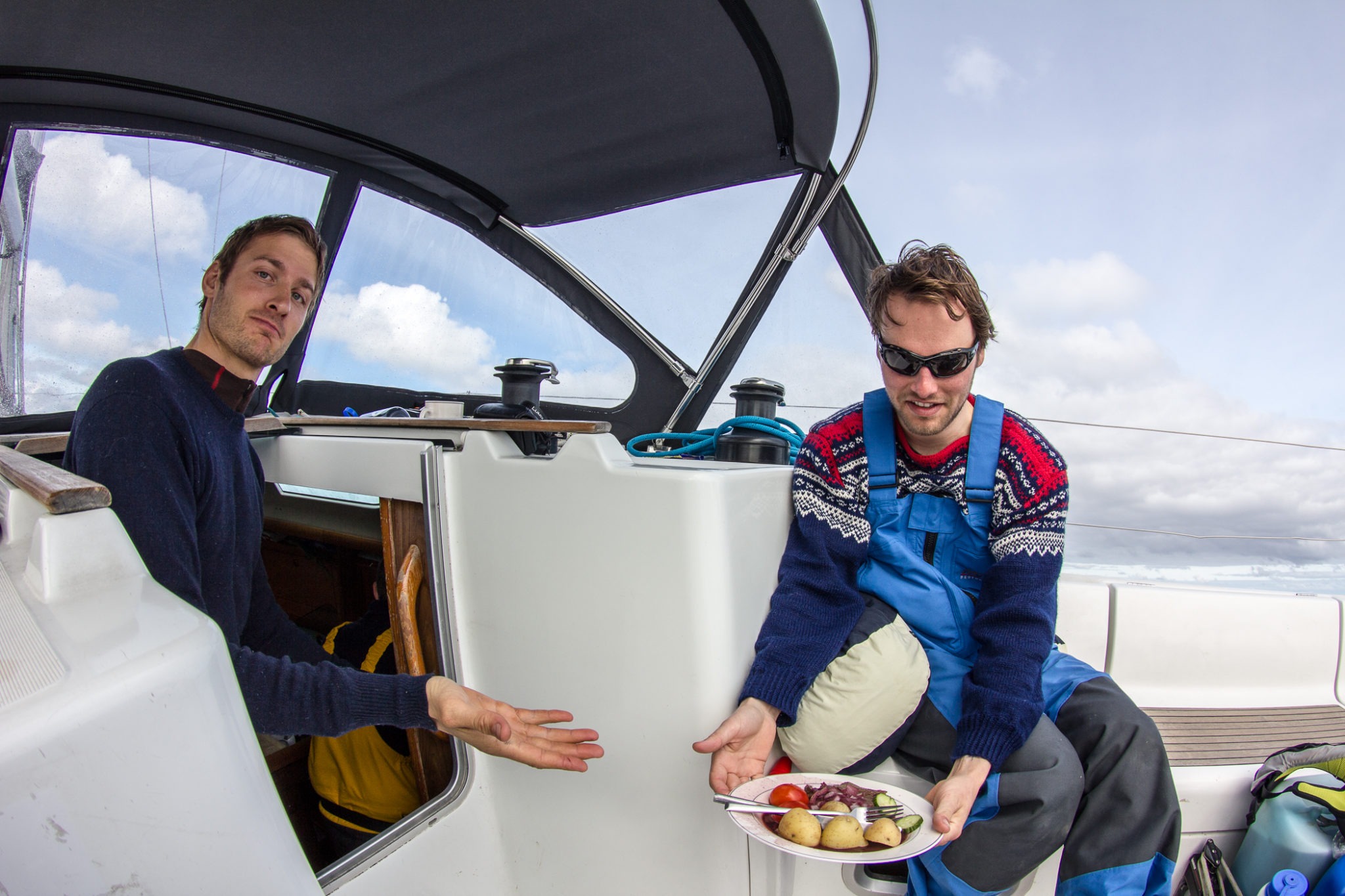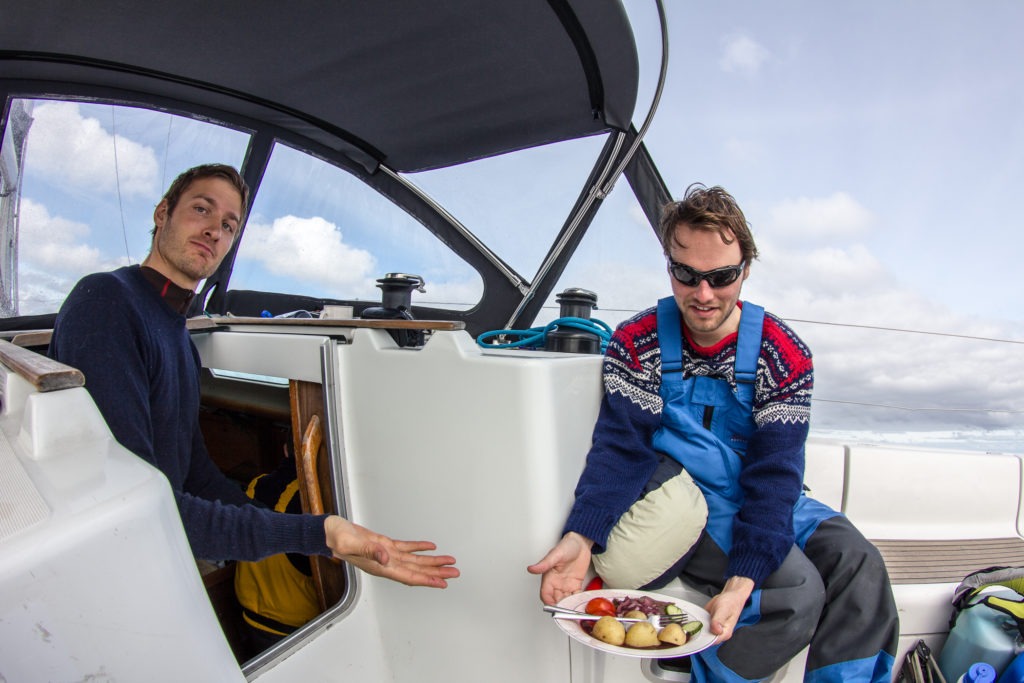 Somewhere in the North-Altantic. Steak in redwine sauce – the Captains speciality.