The last 24 hours we have been eagerly looking for Jan Mayen through the mist, equipped with camera lenses and binoculars.Our Jan Mayen book said that the Island could be spotted at a 100 nautical miles on a clear day. We started with a sharp lookout at about 130 nautical miles. About a day later we could still not see the Island. When we a 20 nautical miles could still see nothing but ocean, we started to worry that our free of charge nautical mapping software (OpenCpn) was playing us a trick.
When we had almost given up hope, Hanne could finally see signs of the world´s most northern volcano 7 nautical miles from land. It was kind of strange to finally see land after sailing north for almost five days, seeing noting but open ocean. After about half an hour, the clouds finally lifted from the impressive Mount Bereenberg, rising 2277 meters straight up from the sea.
We are now at anchor in "Baatvika" making pizza and recovering after what we must admit was a better then expected ocean passage. In a few hours we will try to walk ashore on the island with the help of the inflatable dinghy ("oppblaasbare Barba"). As we cannot risk leaving Barba alone at anchor for too long, we have to spend the night onboard.
Best regards from four ecstatic sailors!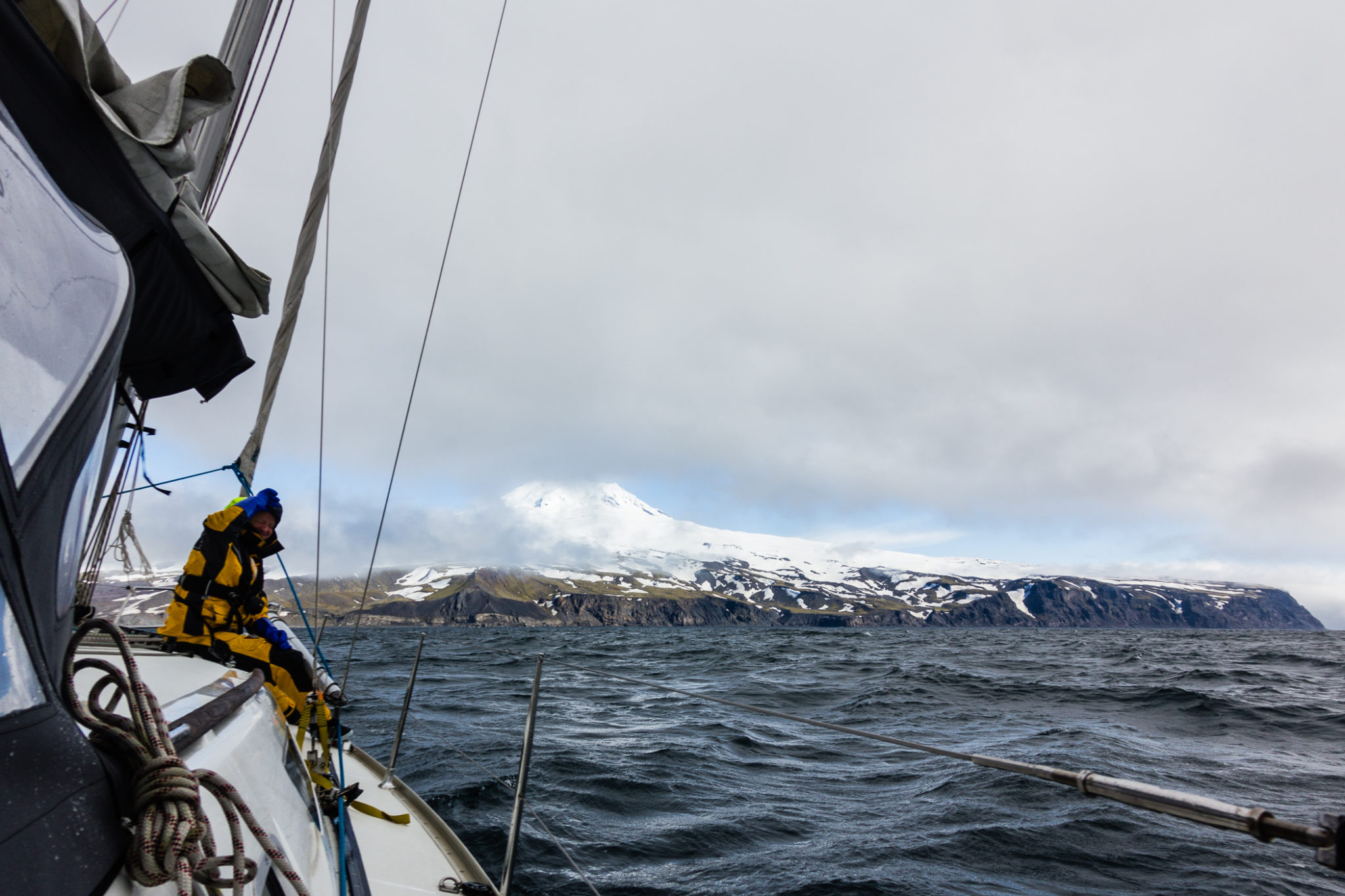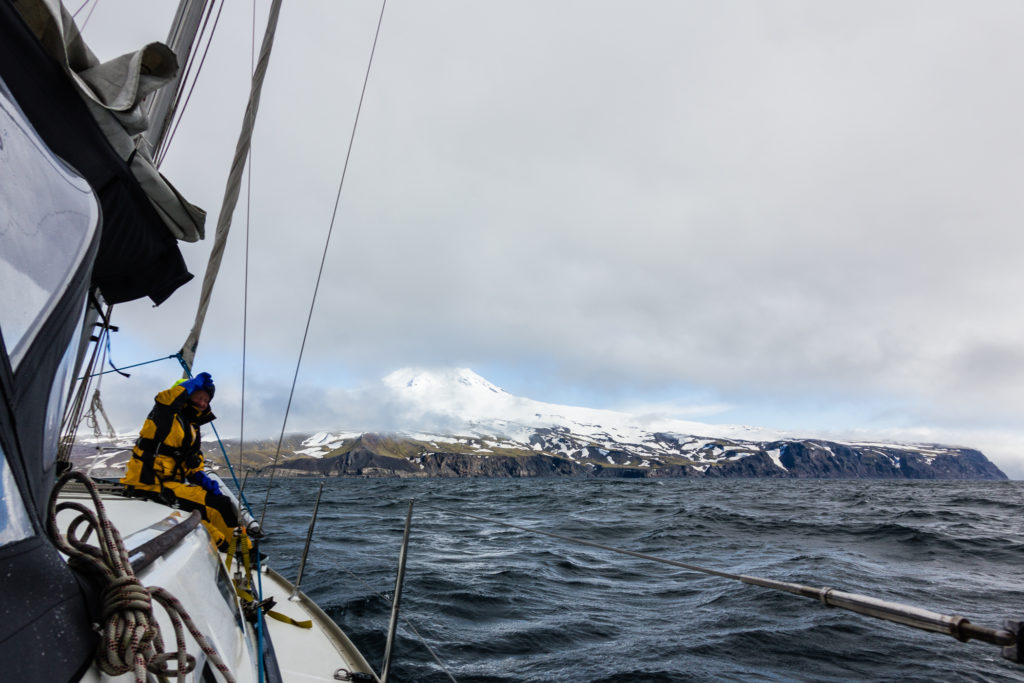 The first view of Beereneberg, the 2277 meters tall volcano and highest feature of Jan Mayen.