We reached our destination, the port of Stavanger early in the morning April 8. It was a long way home in many ways. As to expect with a newly acquired boat, we had a lot of surprises on the way.
It all started out well with a tranquil passage of the English channel. After about a day of fixing the boat in Dover and fattening up the crew and morale we headed North. With 40 knots of wind announced, we had to seek refuge for the night in the never heard of town "Great Yarmouth".
The weather forecast indicated that we had to head out in 30 knots of head-wind to make it home. And so we did. It was the real baptism at sea for Håvard, Tor and Barba. We all enjoyed seasickness, and sacrifices to the sea were made. The next days over the North Sea offered a wide arrange of weather. From dead calm seas, to gale force winds.
During a part of the rough weather we had simultaneous failure of the engine, autopilot and heater. Luckily Barba is a sailing boat, so we were never in danger of loosing anything other then our time shedule. When the weather calmed, we were able to get to boat working again, and we pushed on for Stavanger making it home in time.
Andreas
Barba was one of about 70 rental yachts in the Sun Sail fleet in Portsmouth. She had the same design as above, prior to the upgrades. 
Håvard conducting repairs with great courage and enthusiasm. 
Departure at last. Sailing from Portsmouth late in the evening. 
Quiet before the storm. In the English channel, transiting to Dover
The white cliffs of Dover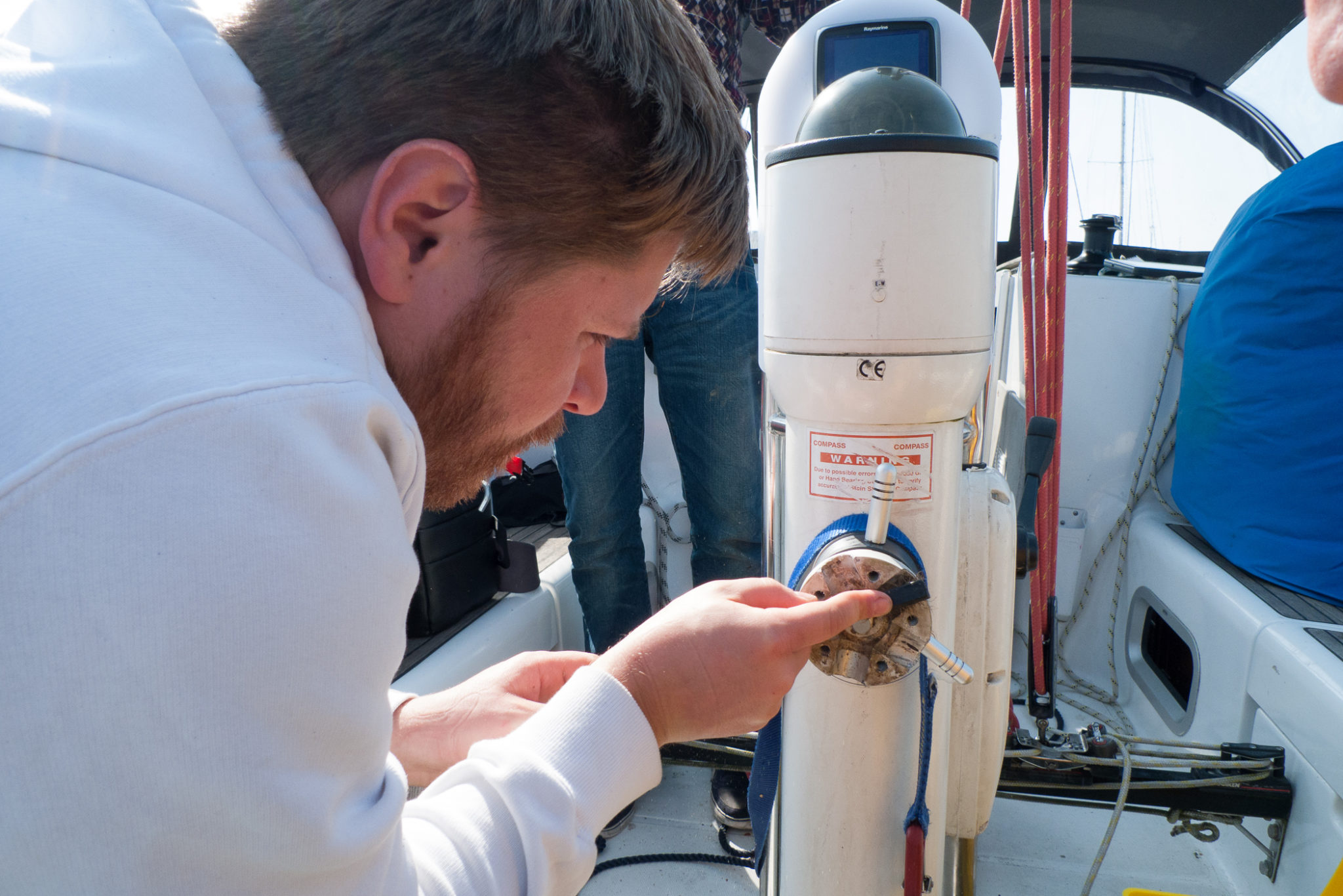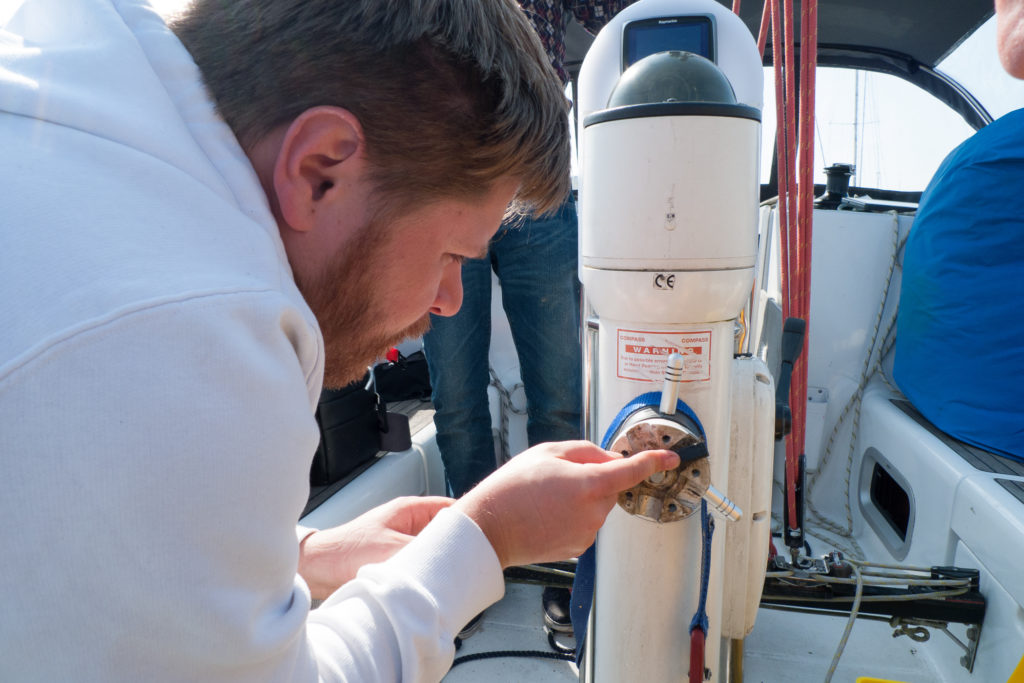 Additional repairs in Dover. 
In dover, ready to continue the journey. From the left, Glenn Kvernmo, Andreas B. Heide, Henrik W. Nilsen, Tor-Håvard Sekse and Håvard Sørbø. 

Barba seeking refuge in Great Yarmouth, waiting for a gale to pass.
Somewhere in the North Sea, cruising in a gale.
Four vikings approaching the homeland
The final approach to Stavanger
Home at last!