It´s been a relaxed summer in the homeport of Stavanger, with only shorter excursions to the pleasant and welcoming fjords and tranquil archipelago facing the North Atlantic. Following 4 months in the Arctic, of what was one of the most demanding undertakings to date, it has been a well-deserved rest.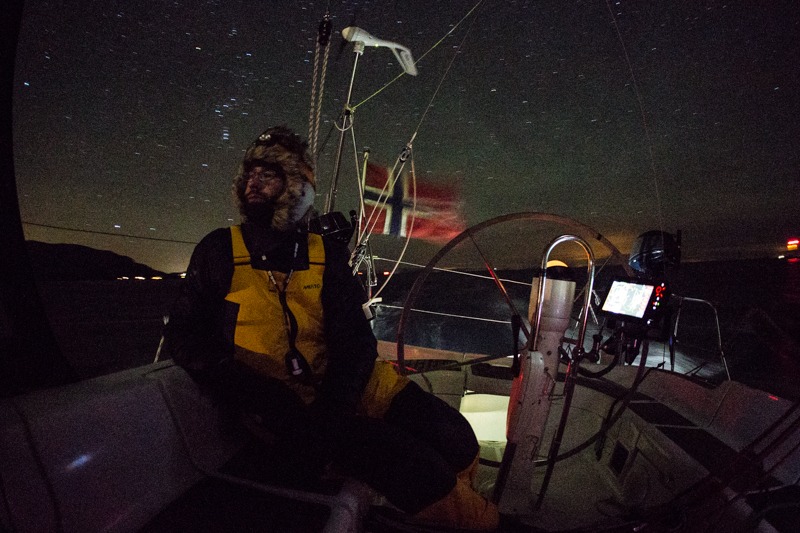 Jaap van Rijckevorsel on watch during an earlier winter migration. He has spent the late summer trying to reach the North-Pole. We look forward to seeing him again this winter! 
Early October Barba will once again migrate North, to spend her third consecutive winter in the Arctic documenting whales. We are as always looking for willing, loyal, competent adventurers, storytellers and sailors to join us!  Please spread the word should you know of anyone you think will be up for the task.
Video by David Gonzalez. Underwater footage by Andreas. 
A big thank you to crewmates, friends, partners and sponsors that have taken part in the adventure and made it all possible. What this winter brings I dare not say. With fair winds, a bit of luck and a good team effort a I hope for a new and spectacular chapter in the Barba saga.
Andreas
Featured photo: Having a zen moment  in one of the fjords close by to Stavanger. By Patrick Dykstra
Below:  A selection of photos from this winter, including some of the unsung heroes that helped care for Barba this winter.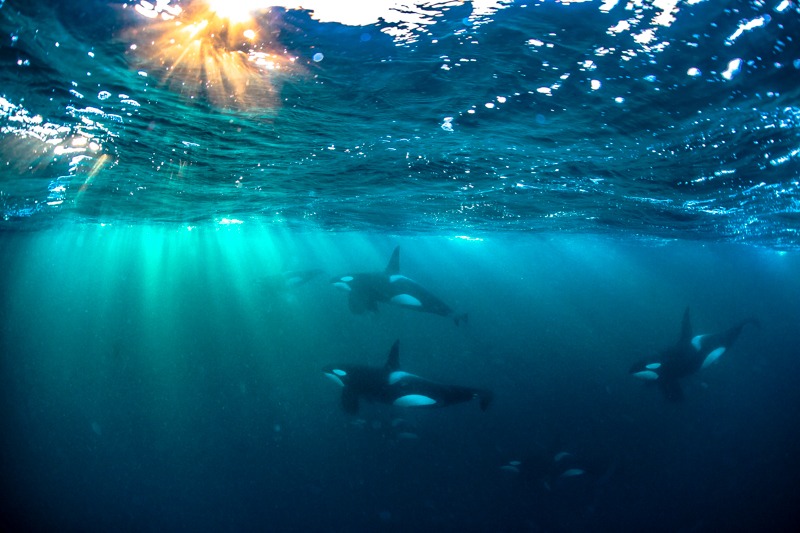 Still early in the season, before we parted with the sun. By Andreas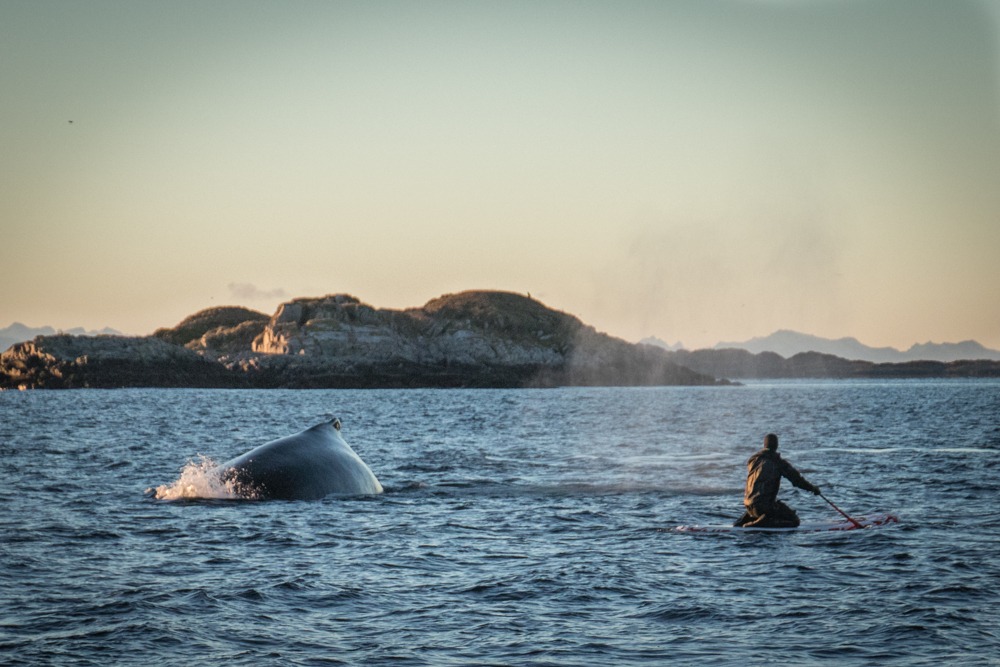 Nikolai Munch-E  meeting with a humpback whale. Nikolai has been sailing with Barba since 2009, and will be joining again this winter.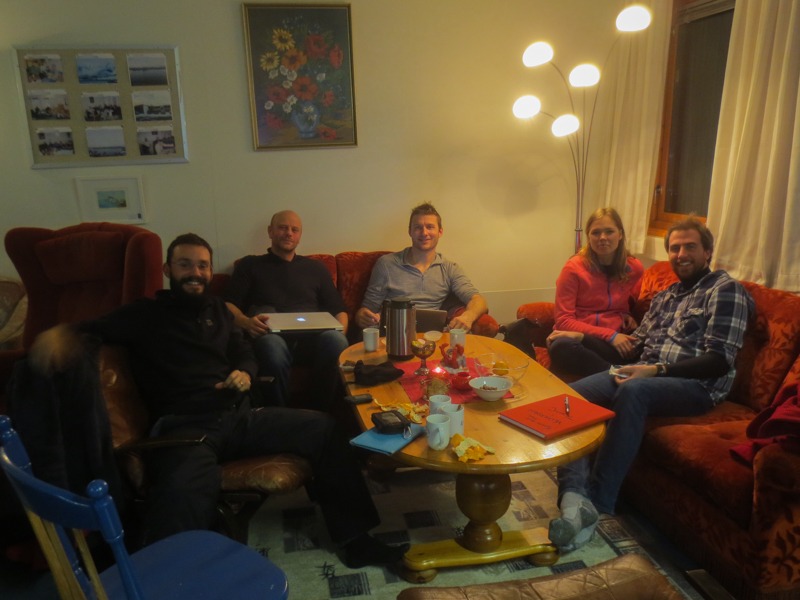 The Barba crew taking shelter in a fishermen cafe during one of many winter gales. From the left: Marco Belotti, heart surgeon from Italy and avid sailor. Matthew Ferraro, underwater cinematographer from the US. Andreas, Barba careteaker.   Anna Gieron, free-diver and medical student from Poland, and care taker of Axel Bonnaud. Axel is from France, and works as an Offshore Installation Engineer when he is not dreaming about life as a sailor and free diver in the arctic.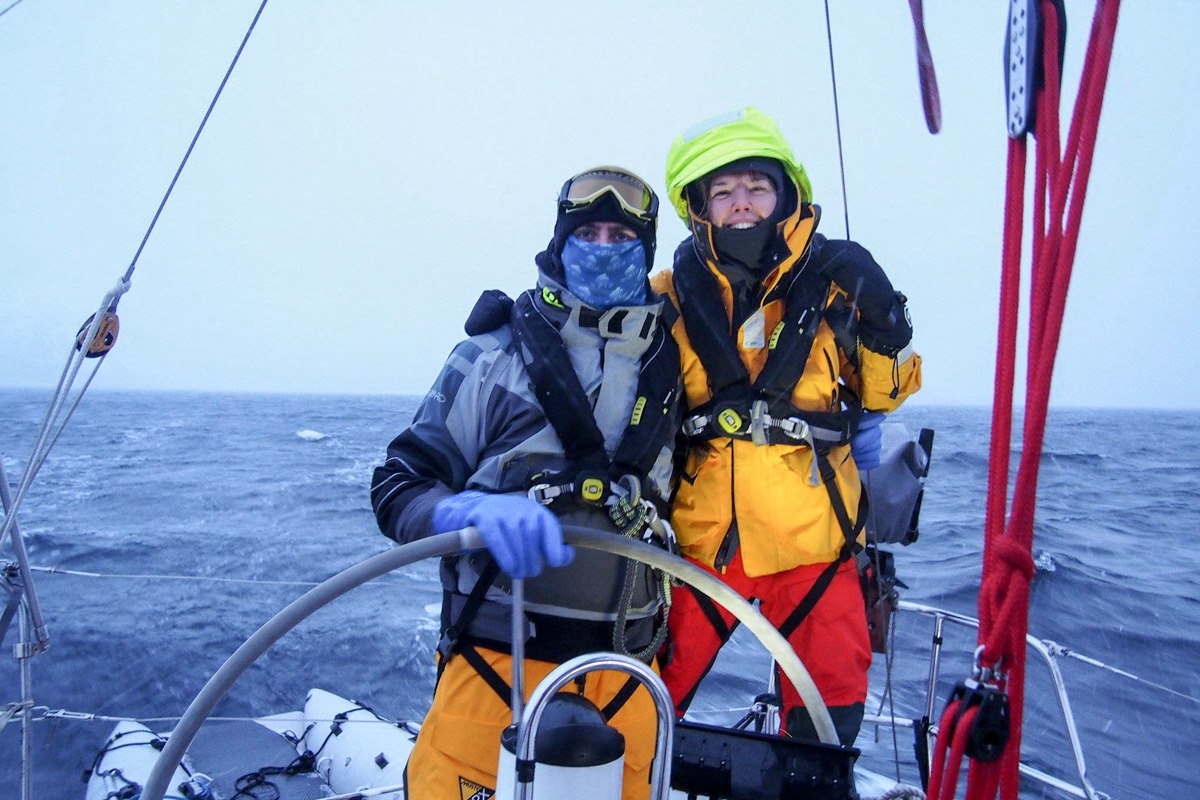 Axel and Anna on a romantic Barba cruise.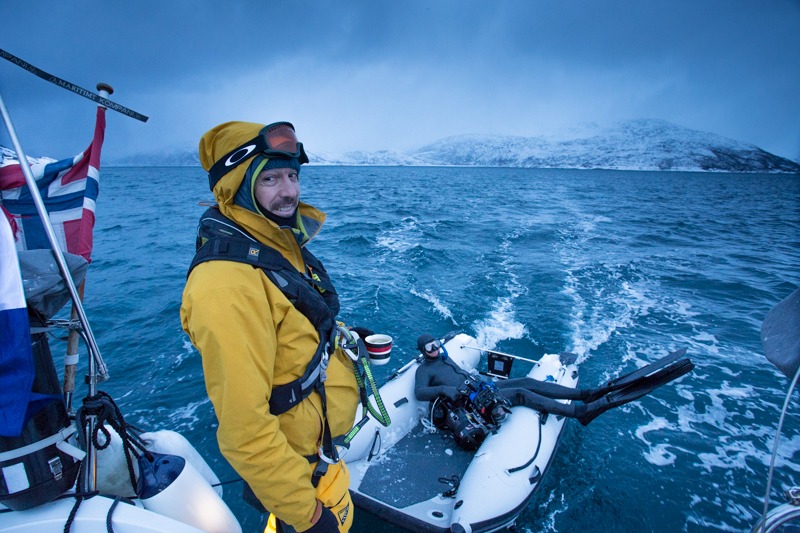 David González from Spain enjoying a cup of coffee. This winter he joined the ranks as star photographer on Barba, with spectacular drone footage of whales, Northern Lights and more that has resulted in millions of views worldwide.  Matthew is relaxing in the dinghy, waiting for a whale to come by.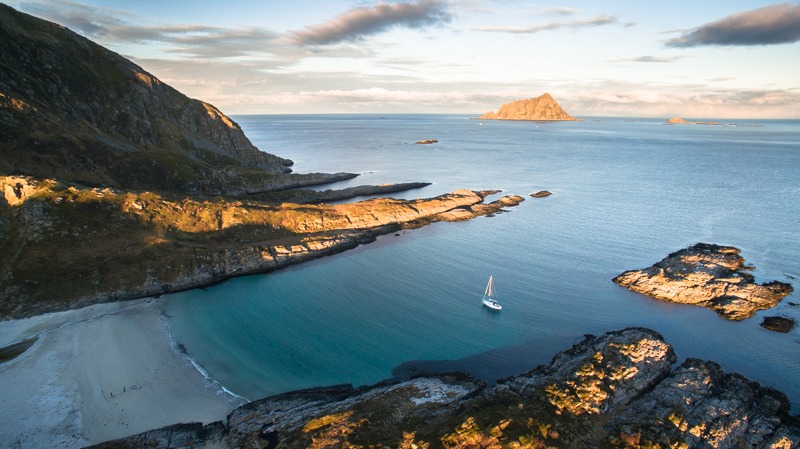 Early November in Northern Norway. Barba has spent the night at anchor and her crew stretching the legs on the beach before we went looking for Sea Pandas. By Andreas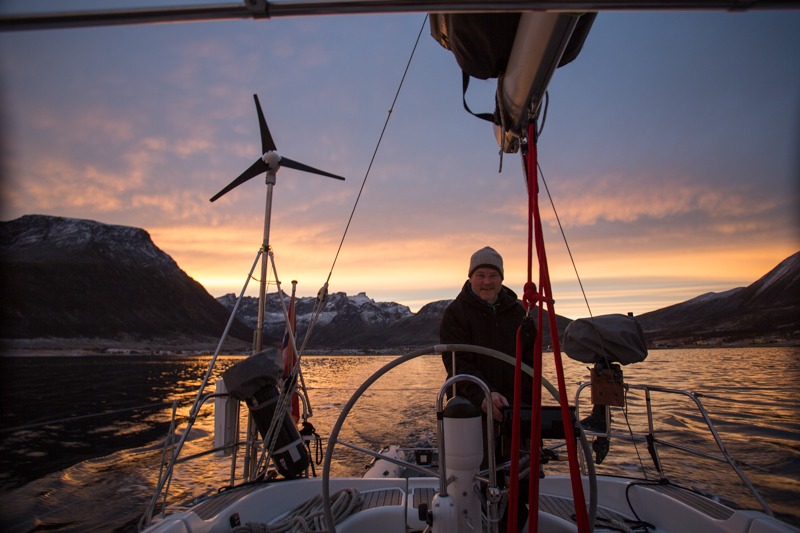 Peter Høeg is the owner of the longest operating sailmaker in Norway, and has also helped design the sail wardrobe of Barba. Here taking the role as happy crew member, getting ready to close encounters with orcas above and below water.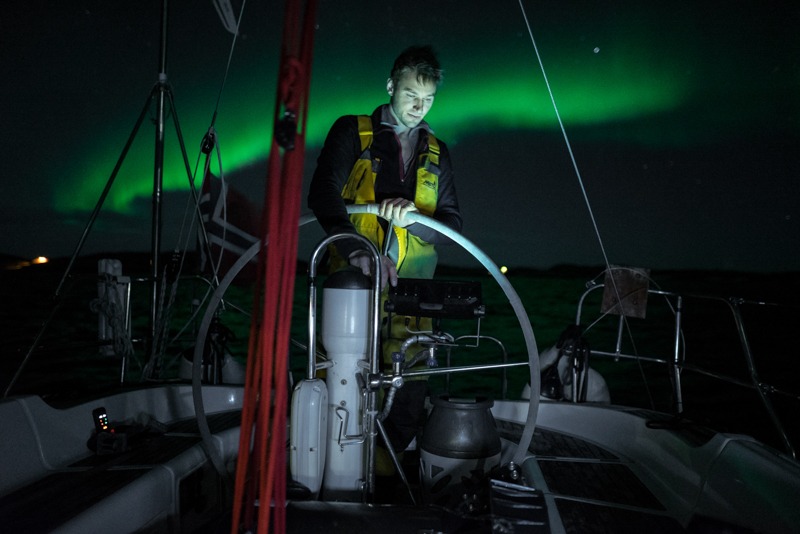 Whenever the sky was clear, the Northern Lights would show themselves. By David González.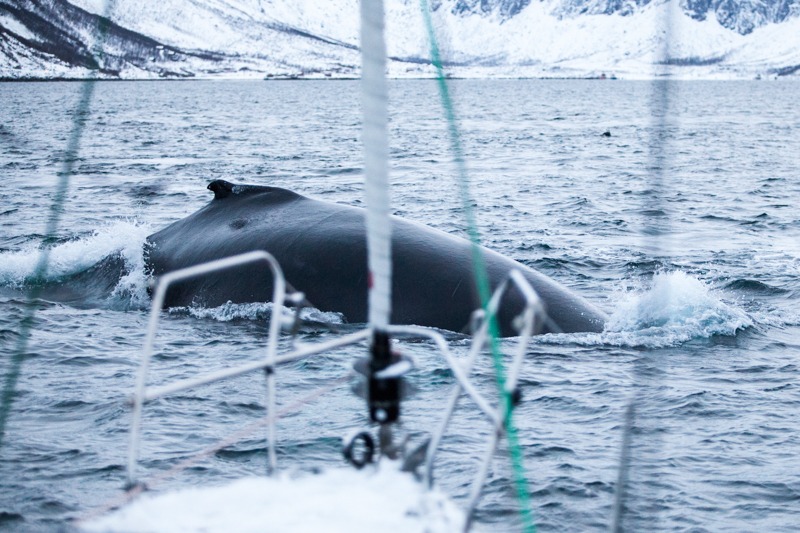 A humpback  about the size of Barba. The largest ones weighs up to 30 tons. By David González.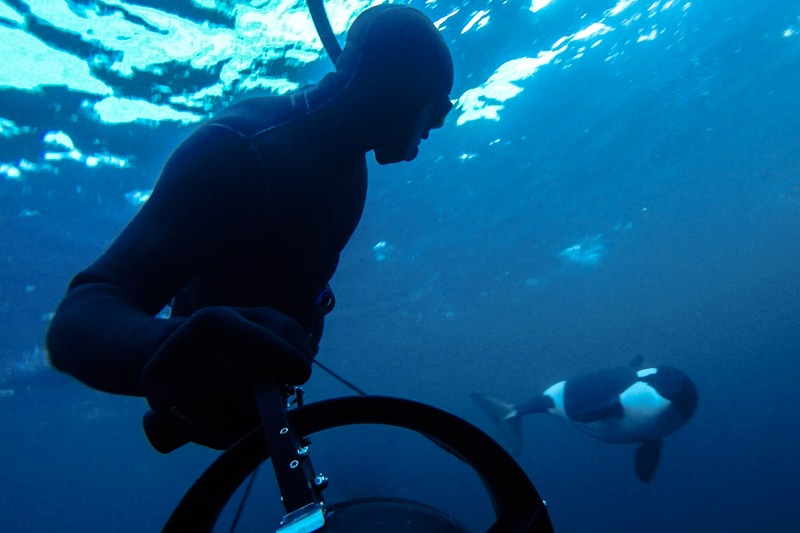 A curious youngster that I had the pleasure of meeting on numerous occasions. The pod was close by, feasting on herring.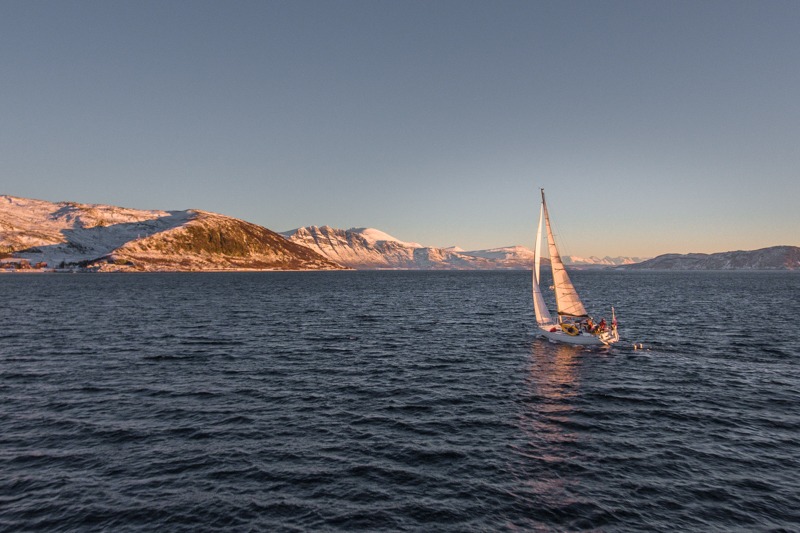 A clear sky and calm winds allows for operating the drone from the boat. Here seen a couple of hours south of Tromsø in early February. Photo by David González.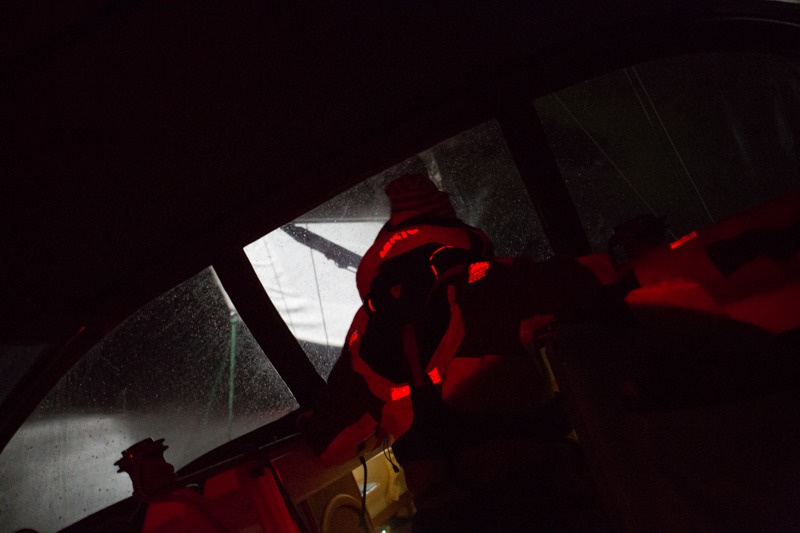 Night time sailing in the arctic, with about zero visibility. In good gear, good seamanship and good navigational skills we trust..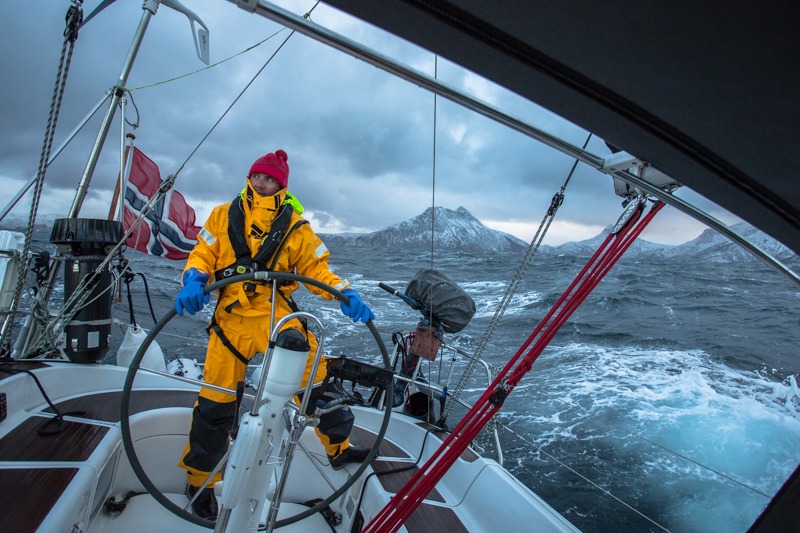 Old time friend Kristian Nygård, was flown in from Tenerife  as reinforcements during the first two weeks of February. 15 years in the navy, and years of experience as a sailor makes him a welcomed addition to the team. In his normal life, Kristian operates Picosailing with his family in the Canary Islands. Photo by Andreas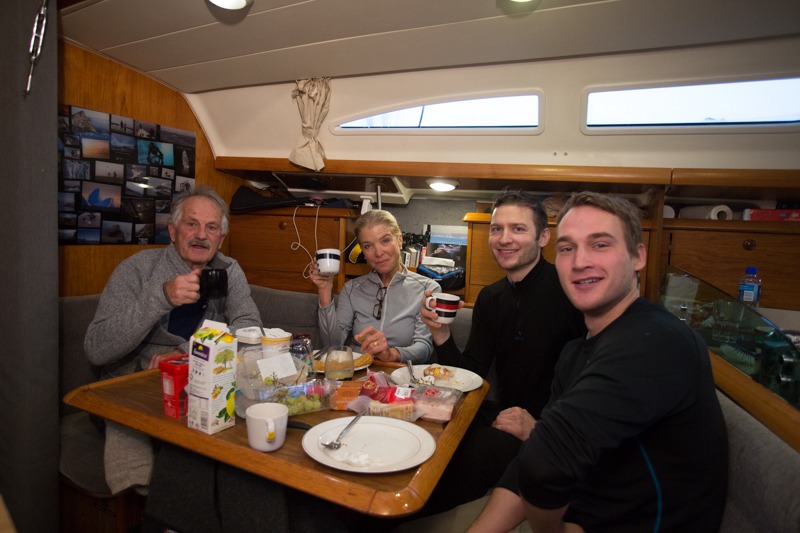 During the first week of February, we documenting orcas in close vicinity of  Lofoften with a pleasant crew from the California US.  From the left. Four time Emmy award-winning filmmaker Rick Rosenthal, producer Katya Shirokow, Andreas, and up and coming photographer Mark Romanov. Photo by Kristian Nygård.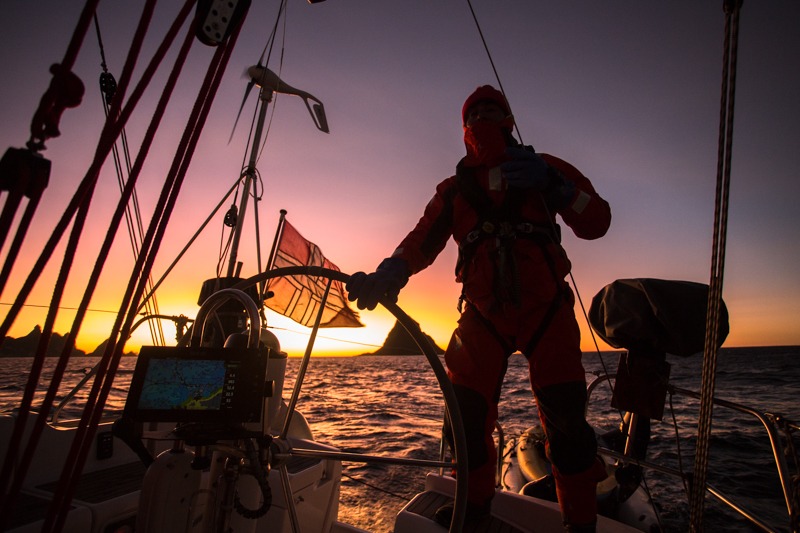 In early February we got to see the sun again for the first time since November. By Andreas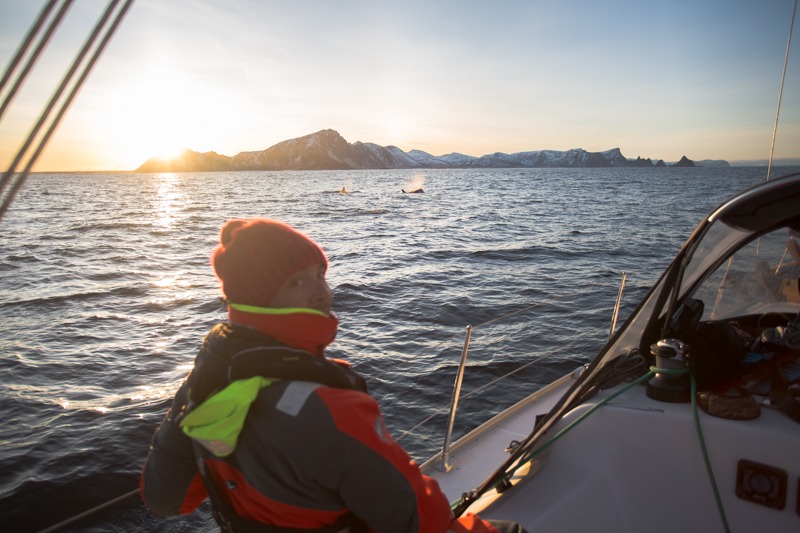 Kristian seeing orcas for the first time.  By Andreas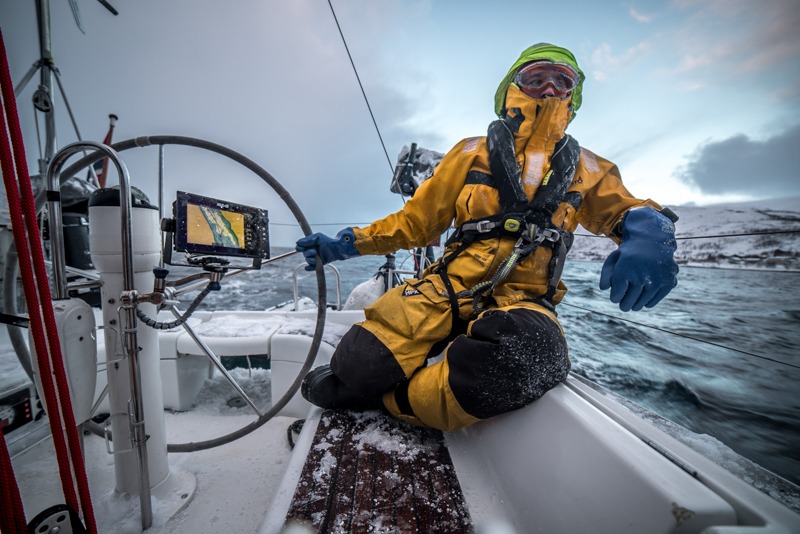 The onboard dress code includes ice fishing boots, wool gloves and protective glasses. By David González.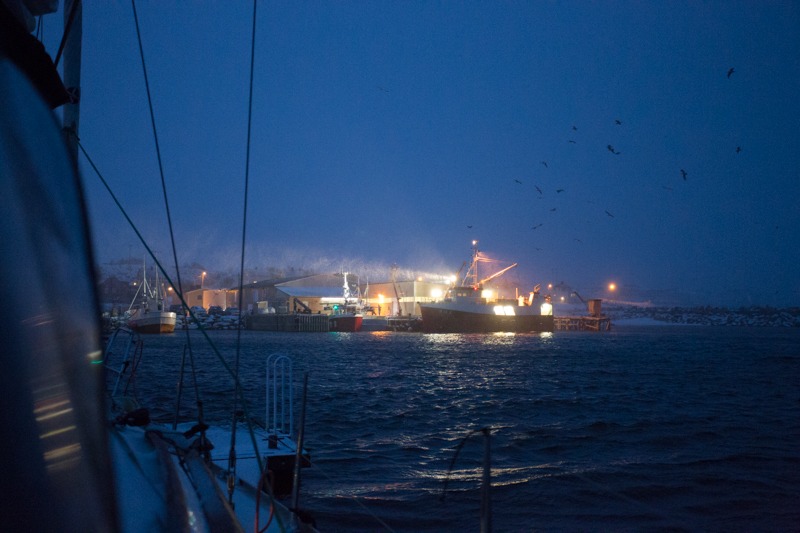 It´s always good to get to port, especially so when it´s snowing.. By Andreas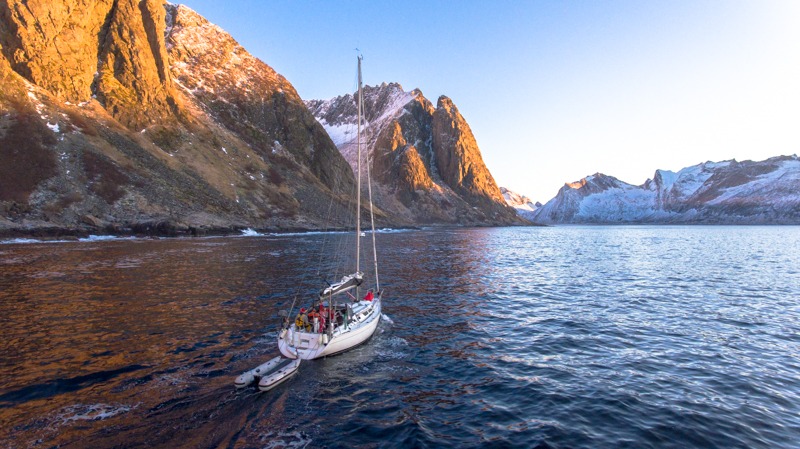 Outside Senja early February, on our way back to Tromsø. By David González.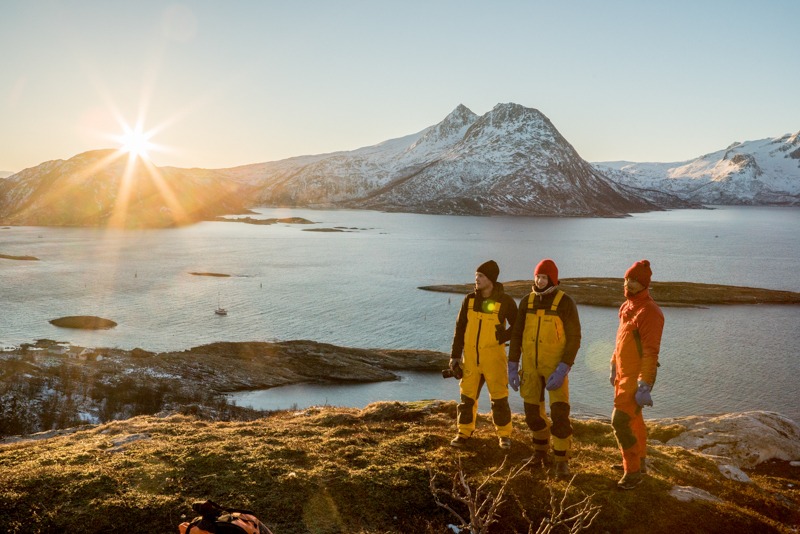 The birthday present from nature to Mark Romanov. With Andreas and Kristian. By David González.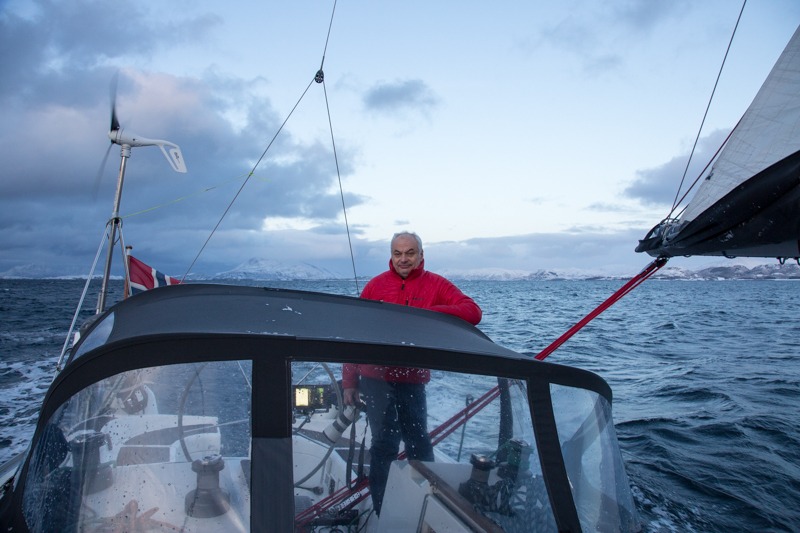 Sailing back down the Norwegian coast in mid February. Underwater photographer Didier Bremont from France came along from Tromsø to Bergen.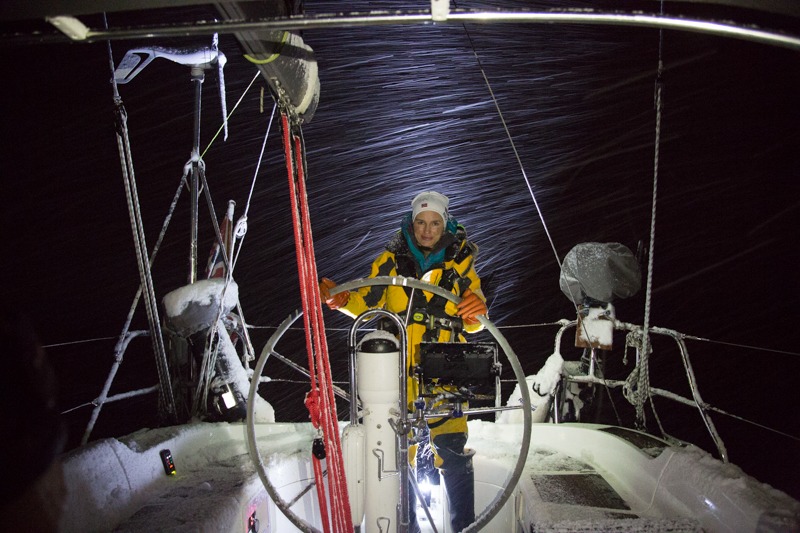 First time sailor Anne Havn at the helm. Not bad to commence the sailing career with a 9 days transit from Tromsø to Stavanger in February. Photo by Andreas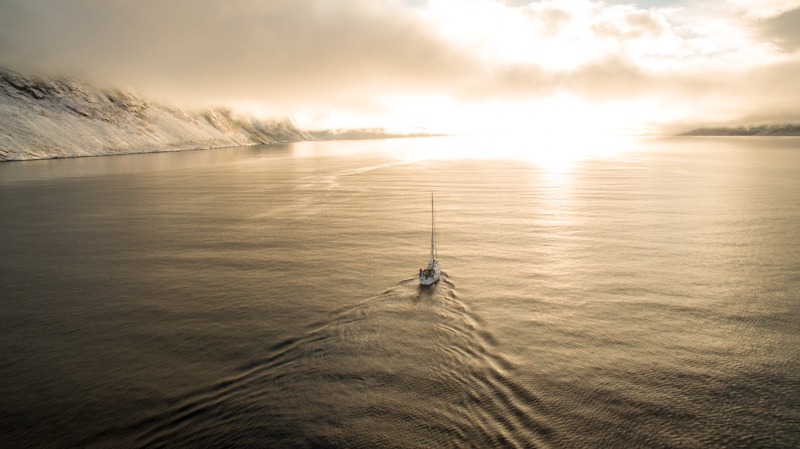 Fairytale land, some where in central Norway. Photo by Andreas